If you encounter any problems with the website, please contact us at:


webmaster@thecus.com
ThecusOS™ 6
Come experience firsthand the latest Web UI from Thecus®, ThecusOS™ 6. This built-in NAS user interface features new functions such as auto firmware and module update. But most importantly, ThecusOS™ 6 has gone under a complete make-over, which promotes a faster, smoother and more fluid transition during NAS management. Experience the innovative ThecusOS™ 6!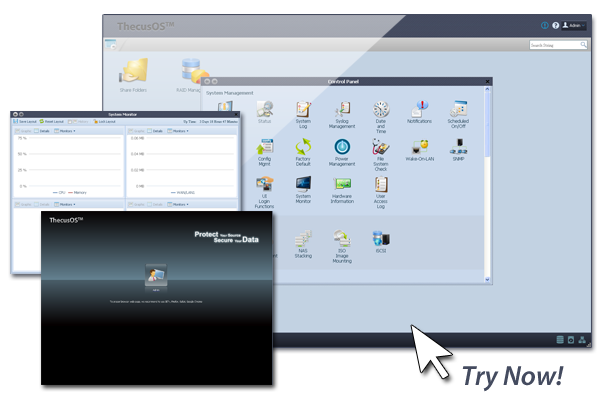 ThecusOS™ 5.0
The latest web GUI featuring AJAX technology from Thecus® offers great convenience and easy-to-use data management features. It also makes Thecus® NAS the friendliest NAS currently on the market today.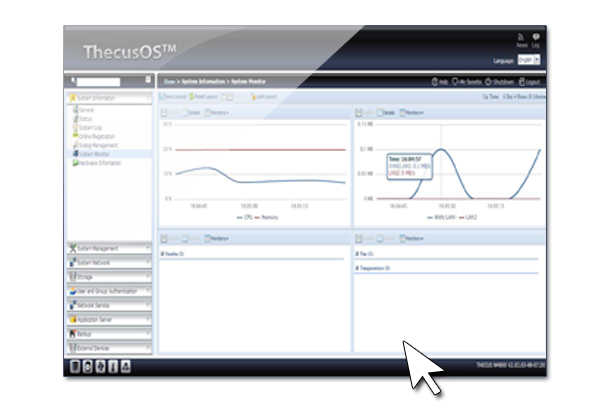 VisoGuard® NVR
Any VisoGuard® NVRs can be customized per your request to install an ideal video surveillance environment in a city. Meanwhile, there are many successful stories with hundreds of cameras and several servers integrated with relevant surveillance devices for emergencies, access control, etc.