Online Resource > Intelligent NAS
Intelligent NAS
Getting Started
After Self-RAID creation, the UI will initialize with 3 steps
Step 1. Initialize Your NAS
Name the NAS, setup ID and password to login the NAS.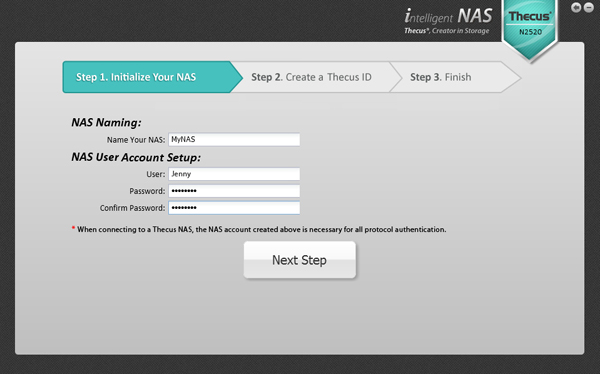 Tip: The name of the NAS will show on the "
Discover NAS page
" and
first tab
.

Tip: When will you be required to use the account for administrator login:
1. When you want to use Web UI (type IP address on browser's address bar) for advance setup, you are required to login.
2. If there are any other computers on the Ethernet connection, and also have Intelligent NAS utility installed to access the same NAS. They are required to use the same account login and password.
Step 2.Create Thecus ID
Register your own Thecus ID and create a free, unique DDNS for the NAS.
Click "Create Thecus ID" button and enter email, password and your name.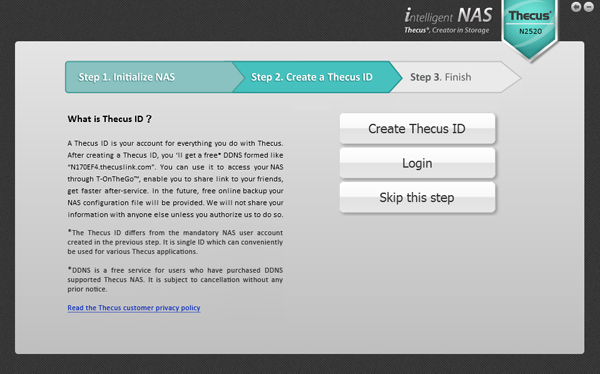 When you create a Thecus ID, you'll be required for check the email you registered and activate it.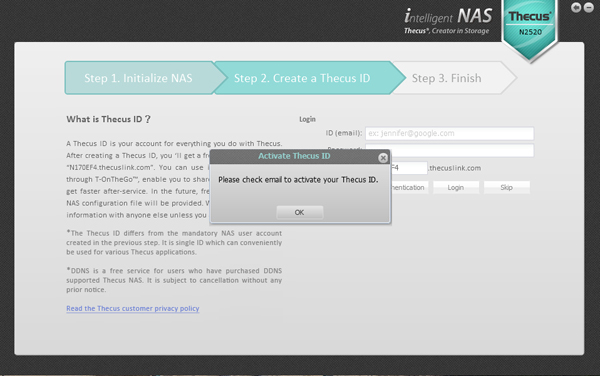 Modify the DDNS link and click "Login" button.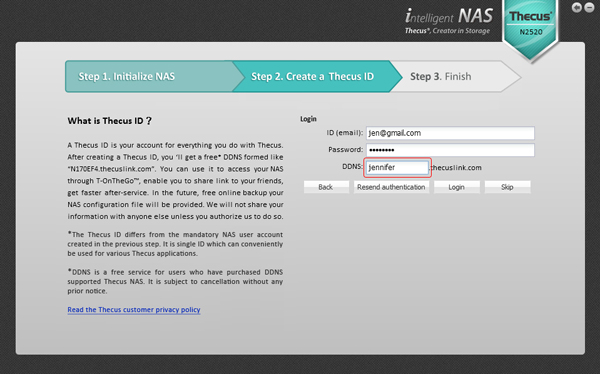 Step 3. Complete
Show result, click "Start, and have fun!" button to ready to use.