For sales inquiries,
please contact us at:


sales@thecus.com
For marketing inquiries, please contact us at:


marketing@thecus.com
2009-04-15
"Excellent performance and a broad range of features"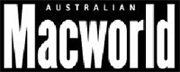 04/15/2009 – More and more, people around the world are catching on to the advantages of having a centralized storage center for all of their data. However, they want to make sure that they can not only access their data quickly, but also be able to enjoy their digital media across their entire network as easily as possible. To that end, we humbly suggest the feature-packed, multimedia-ready Thecus® M3800 Stream Box. The editors of Australian Macworld recently did a NAS roundup, testing each NAS unit to see how they compared. In the end, Australian Macworld really liked the M3800 a lot, saying that will "fit the needs of most homes and small offices looking for excellent performance and a broad range of features."
Australian Macworld begins with a short introduction to the Thecus® M3800: "Thecus is a business with a single-minded focus on delivering fast and affordable network storage. The M3800 is a NAS for home users with a twist - it's made as providing room for three hard drives to hold your files with RAID5 redundancy, it has video and audio outputs so it can integrate with your home AV setup… As well as the Gigabit Ethernet connection, there are USB ports, component outputs, and HDMI. All the cables you might need to connect to your TV are included, except for HDMI."
True to form, the M3800 was a very strong performer: "Performance is the M3800's strongest attribute. With three 1TB drives configured as a RAID5 array, the M3800 was able to write our 480MB file package in 30 seconds and copy it back to our iMac in 21 seconds. In the event that one of the disks fails, it can be swapped out without shutting the unit down."
The M3800 comes with a wealth of useful software features: "As well as the integrated iTunes server, the M3800 has a download manager that can be scheduled to grab files for you over FTP, HTTP, and BitTorrent."
The verdict? "...the Thecus M3800 will fit the needs of most homes and small offices looking for excellent performance and a broad range of features."
For the full review, check out the April 2009 issue of Australian Macworld Magazine.
For more information on the M3800, check out:
http://www.thecus.com/products_over.php?cid=23&pid=55
---
About Thecus
®
Thecus® Technology Corp. specializes in IP Storage Server solutions, including Network Attached Storage (
NAS
) , DAS, External Storage and Wireless Media
NAS
(Bank ) products. The company was established in 2004 with the mission to make technology as transparent and easy-to-use as possible, and to make products that are not only the best on the market, but are accessible to experts and novices alike. With a best-in-class R&D team highly experienced in storage hardware and Linux software and with a keen customer focus, Thecus® stays close to the market to develop high-quality products to fulfill the storage Server needs of today's world.
For sales inquiries, please contact us via email:
sales@thecus.com
For marketing inquiries, please contact us via email:
marketing@thecus.com