For sales inquiries,
please contact us at:


sales@thecus.com
For marketing inquiries, please contact us at:


marketing@thecus.com
2009-02-18
"Feature rich, looks nice, is quiet, and is easy to use"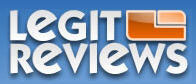 02/18/2009 – When buying a NAS server, you want one that will do the job with minimal fuss. For that reason, it's important to chose one that is easy to get up and running. Recently, the editors of Legit Reviews got a hold of the Thecus® N4100PRO NAS Device, and once they had it, they found it difficult to let go of. With an intuitive web-based interface and thoughtful design, the N4100PRO is feature-rich without being complicated, leaving editors very impressed.
Thecus® designs products with the end user experience in mind. Not surprising, Legit Reviews appreciated just how easy the N4100PRO is to use: "After using the Thecus N4100PRO NAS for the last couple of weeks I notice myself getting annoyed at the interface of my Terastation. Thecus has done a great job with the software and setup, and use of the server is far easier than any that I have used in the past."
Technology shouldn't be a pain to set up: "Setting up the N4100PRO was a breeze; the web interface is very intuitive. There are many features the N4100PRO has that I didn't even go into such as media sever, remote client backup, ISO mounting, user access controls, folder quotas and more. To find out just what the N4100PRO can do take a look at the manual. "
Considering all it has to offer, the N4100PRO is a tremendous value: "Through our shopping link the Thecus N4100PRO can be found for around $420 plus shipping. This, along with the cost of the drives, could easily put the final cost anywhere from $800-$1000 depending on the hard drives you choose. Now, most are thinking, 'I can build a PC cheaper than that.' Yes, you could, but I doubt it would be this small or efficient and be cheaper. "
The Legit Bottom Line: "All in all, the Thecus N4100PRO NAS is a nice little box that is feature rich, looks nice, is quiet, and is easy to use."
For the full review, check out:
http://www.legitreviews.com/article/888/1/
For more information on the N4100PRO, check out:
http://www.thecus.com/products_over.php?cid=10&pid=77
---
About Thecus
®
Thecus® Technology Corp. specializes in IP Storage Server solutions, including Network Attached Storage (
NAS
) , DAS, External Storage and Wireless Media
NAS
(Bank ) products. The company was established in 2004 with the mission to make technology as transparent and easy-to-use as possible, and to make products that are not only the best on the market, but are accessible to experts and novices alike. With a best-in-class R&D team highly experienced in storage hardware and Linux software and with a keen customer focus, Thecus® stays close to the market to develop high-quality products to fulfill the storage Server needs of today's world.
For sales inquiries, please contact us via email:
sales@thecus.com
For marketing inquiries, please contact us via email:
marketing@thecus.com