For sales inquiries,
please contact us at:


sales@thecus.com
For marketing inquiries, please contact us at:


marketing@thecus.com
2009-01-19
"It's speedy, affordable and with all the flexibility to match"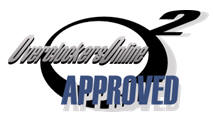 01/19/2009 – If you're looking for the best deal going in the world of NAS storage, look no further than the N4100PRO from Thecus®. A complete revamp of the classic N4100, the N4100PRO brings competitive performance, huge storage, and a plethora of useful features in a very affordable package. The editors of Overclockers Online recently took the N4100PRO for a spin, and gave it their Overclockers Online Approved Award, stating that the N4100PRO was "Perfect for the digitalized home!"
Overclockers Online explains some of the strengths of owning a NAS, and the N4100PRO in particular: "In essence, NAS units are on their own, little computer systems. This allows for an enormous amount of flexibility, which amounts to a pile of features. In short, the N4100PRO does all one would expect and then some more."
Installation is amazingly simple: "The hard drive cages are removed by pulling the lever towards the front. Slide the hard drives into place, secure with screws and reinsert into the unit. It is really that simple. You could even lock the hard drive cages into place."
For small office users the N4100PRO comes with useful administration features: "Having a look at the administrative side of things, one very nice feature Thecus has implemented is a notification system. E-mail notification comes in handy especially when the unit is shared amongst a number of people. The unit keeps a log of activity as well!"
The verdict? "The N4100PRO sits nicely in the middle of Thecus' network attached storage options. It is vast improvement upon the original N4100 with updated features along with performance...The N4100PRO rings in at about $400 dollars, which in the world of network attached storage, falls into the lower range of things, compared its more expensive counterpart, the N4100PRO packs quite a punch. The N4100PRO is easily an essential addition to any network centric home, or even small office."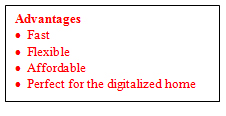 For the full review, check out:
http://www.overclockersonline.net/?page=articles&num=2371&pnum=0
For more information on the N4100PRO, check out:
http://www.thecus.com/products_over.php?cid=10&pid=77
---
About Thecus
®
Thecus® Technology Corp. specializes in IP Storage Server solutions, including Network Attached Storage (
NAS
) , DAS, External Storage and Wireless Media
NAS
(Bank ) products. The company was established in 2004 with the mission to make technology as transparent and easy-to-use as possible, and to make products that are not only the best on the market, but are accessible to experts and novices alike. With a best-in-class R&D team highly experienced in storage hardware and Linux software and with a keen customer focus, Thecus® stays close to the market to develop high-quality products to fulfill the storage Server needs of today's world.
For sales inquiries, please contact us via email:
sales@thecus.com
For marketing inquiries, please contact us via email:
marketing@thecus.com