For sales inquiries,
please contact us at:


sales@thecus.com
For marketing inquiries, please contact us at:


marketing@thecus.com
2008-11-26
Editors cite high quality construction and maximum flexibility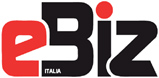 11/26/2008 – The Thecus® N4100PRO, the follow-up to the award-wining N4100, has taken the original formula and turbo-charged it with an AMD Geode LX CPU. The result is a unit that even outperforms its predecessor.

The editors of eBiz Italia recently put the N4100PRO to the test, and after careful evaluation, found a lot to love about it, citing high quality construction and maximum flexibility. In fact, they decided to give the 4-bay unit a whopping 93 out of 100 rating!
Built to last, the N4100PRO exudes quality: "The first thing you notice looking at this unit is the quality construction. A backlit display provides information about the system constantly, next to a classic battery LED indicates attention to detail. The internal access is via three screws that do not require the use of tools and which can remove the anodized aluminum black cover. The structure, very robust, resembles that of a computer chassis and includes four drive bays that accommodate as many hard disks with a SATA interface. The capacity depends on how many units are installed and their capacity. In theory, using the latest generation of discs, you can get have up to six terabytes of storage."
The verdict: "Construction quality and high versatility are the main qualities of this Thecus NAS…The price varies depending on configurations, but always remains quite competitive."
PROS:
· High quality construction
· Maximum flexibility
· Two Gigabit ports
· Interface in Italian
For the full review, check out:
http://www.ebizitalia.it/index.php?option=com_content&task=view&id=2822&Itemid=1&limit=1&limitstart=0
For more information on the N4100PRO, check out:
http://www.thecus.com/products_over.php?cid=10&pid=77
---
About Thecus
®
Thecus® Technology Corp. specializes in IP Storage Server solutions, including Network Attached Storage (NAS) , DAS, External Storage and Wireless Media NAS (Bank ) products. The company was established in 2003 with the mission to make technology as transparent and easy-to-use as possible, and to make products that are not only the best on the market, but are accessible to experts and novices alike. With a best-in-class R&D team highly experienced in storage hardware and Linux software and with a keen customer focus, Thecus® stays close to the market to develop high-quality products to fulfill the storage Server needs of today's world.
For sales inquiries, please contact us via email:
sales@thecus.com
For marketing inquiries, please contact us via email:
marketing@thecus.com