For sales inquiries,
please contact us at:


sales@thecus.com
For marketing inquiries, please contact us at:


marketing@thecus.com
2008-11-17
"I'm extremely impressed with the performance of the N5200B PRO"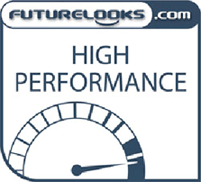 11/17/2008 – For users who don't want to wait a long time for file transfers to finish, the blazing performance of the Thecus® N5200B PRO is a godsend. Recently, Futurelooks took a close look at this five-bay monster, and discovered that there was a lot more to the N5200B PRO than just superior performance, citing exciting features and quality construction. In fact, they liked it so much that they awarded it with their High Performance Award!
The N5200B PRO comes with a huge number of RAID options: Thecus®' N5200B PRO excels in this category by offering a huge list of RAID options including RAID 0 through 10 (even JBOD) and Auto Rebuild, Hot Swappable, Hot Spare, Disk Roaming, RAID Level Migration and RAID Expansion. With support for up to five disks plus one additional eSATA disk for a total of six drives, you won't soon run out of space, especially with support for up to 1TB drives."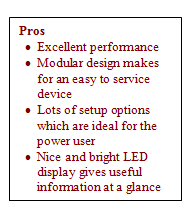 The N5200B PRO is feature-packed: "The N5200B PRO that we're reviewing today, instead, incorporates something far more useful which is the inclusion of two Gigabit Ethernet Ports for fail over redundancy. Basically, when one port gives up the ghost, be it on the switch side or on the N5200B PRO itself, the other one should seamlessly take over. If that doesn't float your boat, it can also do load balancing. Other niceties include printer support for sharing out a USB printer and in installations where wires cannot be routed, the N5200B PRO can be made wireless using a supported USB Wi-Fi adapter. The ports are also useful for communicating with a UPS. Speaking of USB, the N5200B PRO allows sharing of standard USB drives through the network. If there's a new file to share to the minions, just plug in the USB drive and away and go. This should also work well with digital workflow when using cameras and camcorders, allowing you to have a backup of files on the NAS before destructive changes are made to original files."
The Futurelooks conclusion: "I'm extremely impressed with the performance of the N5200B PRO by Thecus...Overall, I give this product the nod in the performance category..."
For the full review, check out:
http://www.futurelooks.com/thecus-n5200b-pro-five-bay-nas-server-review/
For more information on Thecus® N5200B PRO, check out:
http://www.thecus.com/products_over.php?cid=11&pid=32
---
About Thecus®
Thecus® Technology Corp. specializes in IP Storage Server solutions, including Network Attached Storage (NAS) , DAS, External Storage and Wireless Media NAS (Bank ) products. The company was established in 2003 with the mission to make technology as transparent and easy-to-use as possible, and to make products that are not only the best on the market, but are accessible to experts and novices alike. With a best-in-class R&D team highly experienced in storage hardware and Linux software and with a keen customer focus, Thecus® stays close to the market to develop high-quality products to fulfill the storage Server needs of today's world.
For sales inquiries, please contact us via email: sales@thecus.com
For marketing inquiries, please contact us via email: marketing@thecus.com