For sales inquiries,
please contact us at:


sales@thecus.com
For marketing inquiries, please contact us at:


marketing@thecus.com
2008-10-29
"The Thecus® N3200 feels like 'all that and a bag of chips' "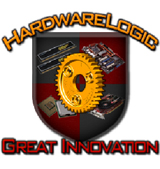 10/29/2008 – Thecus® is no stranger to innovation. Featuring three drive bays and a boat load of friendly features, the N3200 from Thecus is the first home NAS to feature RAID 5. Recently, Hardware Logic got a hold of one of these fine units, and discovered that the N3200 is the complete package for the home user, awarding it with their Great Innovation Award!
Ease-of-use and robust functionality: "In use, the N3200 NAS system is pretty simple as long as you refer to the manual as needed. You can set up users and groups simply, and turning services on is as easy as hitting a check box. The system is pretty close to a MUI (Menu User Interface) ala Gopher/Archie/Veronica days of yore, but perfect for NAS setup...Of course, we made sure these are really there and not just a "stretch" on FTP functionality. These added functions are discrete elements/modules on the Thecus N3200. "
Editors especially liked the N3200's secure remote access: "There is one feature we really really really like on the Thecus N3200, however, and that is secured remote access. Remote access is something you expect from a data server, but not a typical NAS. Yet, the Thecus 3200 allows you to log on remotely and access files. It's not as simple to set up as the other functions, some network configuration is needed, but it's the real deal. We have to say, the Thecus N3200 feels like 'all that and a bag of chips.'"
The conclusion: "'All that and a Bag of Chips,' is what we said and we're sticking to it. In the N3200 NAS, Thecus has provided the home or small business user a device that can not only secure data, but broaden access to it on a network. Thecus' focus on the modern home users media storage needs is a serious plus. For the small business owner, all of the file sharing and file securing functionality is there – and then some. The box is small enough so that it can be physically removed and stowed away securely for when one is on extended hiatus. The internal parts are quality ones. The NAS runs quiet and cool. Quiet enough in fact to keep on a desk. And we would run out of room going into detail about all the 'extras'…… If you need a NAS, and more and more of us are finding we do, put the Thecus N3200 on your research list. The next time you have a drive failure (Tom) and you don't lose your entire music collection – you'll thank us."

For the full review, check out:
http://www.hardwarelogic.com/news/138/ARTICLE/4488/1/2008-09-29.html
For more information on the N3200, check out:
http://www.thecus.com/products_over.php?cid=12&pid=48
---
About Thecus

Thecus® Technology Corp. specializes in IP Storage Server solutions, including Network Attached Storage (NAS) and Wireless Media Bank products. The company was established in 2003 with the mission to make technology as transparent and easy-to-use as possible, and to make products that are not only the best on the market, but are accessible to experts and novices alike. With a best-in-class R&D team highly experienced in storage hardware and software and with a keen customer focus, Thecus® stays close to the market to develop high-quality products to fulfill the storage needs of today's world.
For sales inquiries, please contact us via email:
sales@thecus.com
For marketing inquiries, please contact us via email:
marketing@thecus.com