For sales inquiries,
please contact us at:


sales@thecus.com
For marketing inquiries, please contact us at:


marketing@thecus.com
2013-11-07
Advanced malware demands changes in storage practices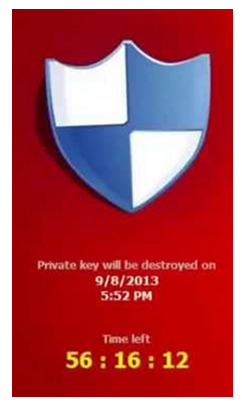 11/07/2013- As a business, you know that data protection is essential. You invest in advanced antivirus suites, ensure that they are maintained by your network administrators, install NAS, and set up redundant RAID arrays across numerous disks. You rest easy knowing that your organization and profits are safe.
But then the unthinkable happens. A new kind of malware arrives on the scene and you're unprepared for its unique method of attack. Your data, even your backup copies, are infected. Business grinds to a halt, and for all intents and purposes, you've lost the game.
One such example has been the recently released ransomware, Cryptolocker. Though ransomware was initially more popular in Russia, security software vendor McAfee revealed in the first quarter of 2013 that worldwide it had found double the number of cases of ransomware than it had Q2 2012. The method behind Cryptolocker, similar to other ransomware, is that when activated, it makes your files inaccessible (in this case via RSA encryption). At the same time, it alerts the user that they must pay a ransom in order to have their files decrypted or the data will be destroyed. What is ultimately most frightening about Cryptolocker, however, is that it aims to capture any file that the infected user has the ability to modify - even those stored on network drives.
So what options are available to you? If you've already been infected, isolate the machine, delete the ransomware, and attempt a Windows system restore or a restore from your backup. You could also pay the ransom (typically of US$100 or $300), which 3% of victims do - results have been varied. What such novel examples of malware emphasize is the fallibility of security systems, the importance of constant vigilance, and the value of cold storage.
And what about Thecus® users? Thankfully, we've got you covered from adware to zip bombs with the following tools:
Antivirus: McAfee's powerful software is included in Thecus® NAS entirely for free.

Data Guard: This backup solution is the ultimate software as it provides both local and remote options. Currently, data is backed up across RAID volumes, external USB drives, and eSATA. In addition, Data Guard uses innovative technology to sync data across the network to other NAS and servers.

Data Burn: A hassle-free module that makes burning data to CD, DVD, and Blu-ray discs effortless.

Cloud Backup: The private and public clouds meet with the Thecus® DropBox, Amazon S3, and ElephantDrive cloud backup functionality. Just drag and drop files into the cloud folder on your NAS and access them on any computer or mobile device with DropBox, Amazon S3, or ElephantDrive.

Acronis True Image: Back up all your data with One-click Protection or pick and choose only your most important files.

Rsync: Providing users great flexibility with remote backup capability, a flexible scheduler, and the stability of Linux-based transfers, Rsync is a great addition to the Thecus® arsenal.

Cold storage: Last but not least we have cold storage. By simply disconnecting your Thecus® NAS from your network or turning it off, your data will become impervious to everything but Acts of God.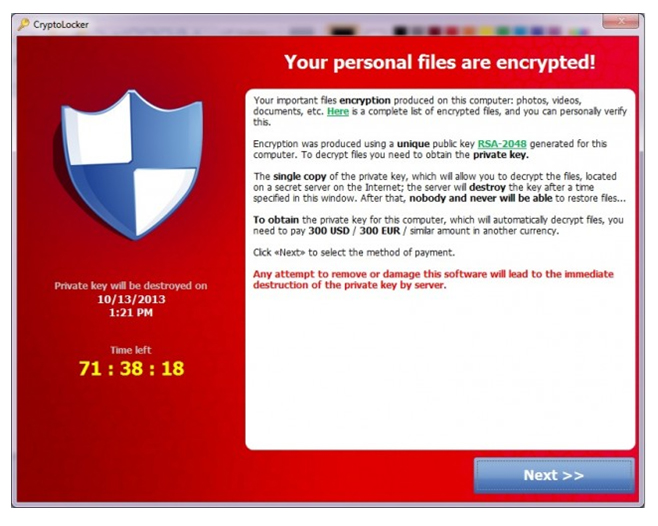 To learn more about CryptoLocker, go to:
http://arstechnica.com/security/2013/10/youre-infected-if-you-want-to-see-your-data-again-pay-us-300-in-bitcoins/
More details can also be found here:
http://en.wikipedia.org/wiki/CryptoLocker
---
About Thecus®
Established in 2004, Thecus Technology Corp provides market leading network attached storage and network video recorder solutions, committed to revolutionize how everyone from home user to enterprise level business centrally stores, manages and accesses their digital data both onsite and cloud-based. Thecus strives to deliver continuous innovation through cutting edge technology and design to provide data storage with the most customer-friendly platform, rapid performance and robust security. In May 2016, Thecus was formally acquired by Ennoconn Corporation and thus became part of the Foxconn IPC Technology group. Partnered together this diverse group of companies work in tandem to provide a total IoT (Internet of Things) solution. Now with an unparalleled portfolio to work with, Thecus is collaborating to bring unprecedented change to the network storage industry.