For sales inquiries,
please contact us at:


sales@thecus.com
For marketing inquiries, please contact us at:


marketing@thecus.com
2008-04-11
04/11/2008 - Since the launch of Thecus N5200PRO/1U4500 series, both product lines have gained raved reviews around the world. Comparing to other similar products, Thecus N5200PRO has many advantages, such as RAID 6 for extra protection and still provide amazing performance and huge capacity, iSCSI for workstation/server storage expansion, eSATA port for external expansion, USB target mode for direct attached, RouStorTM version (N5200PRO only) with built-in 4port Gigabit switching capability.
Thecus N5200PRO/1U4500 also provide best performance in its class, outpaced many other solutions. Smallnetbuilder.com NAS performance comparison chart showed that N5200 and 1U4500 offers best performance in its class.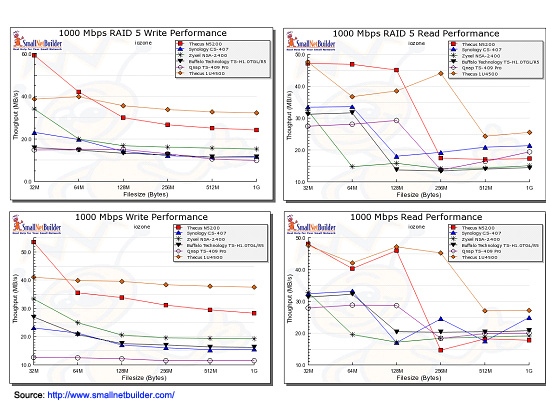 Thecus N5200 PRO/1U4500 firmwares are being updated regularly. New enhancements and features are added to its long list of functionalities. Stackable function allows users to expand the capacity of their storage by chaining to a second NAS device, so PC users can access the same location but with expanded space. In addition, the built-in IP Cam Surveillance Server allows users to connect a compatible IP Cameras to NAS and save snapshots. It provides the basic but effective monitoring function for property owners. Moreover, it adds support of IEEE802.3ad LACP to control the bundling of several physical ports together to form a single logical channel. More useful features are under development by the Thecus research and development team to bring more convenient and better centralized storage solution.
Today, Thecus provides the most reliable 5 bay storage solution with handful of powerful features. N5200PRO has overcome the challenge to provide highly stable and secure file storage and sharing environment with leading-edge performance and handy functions for IT operators and SOHO users.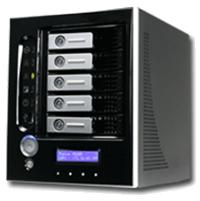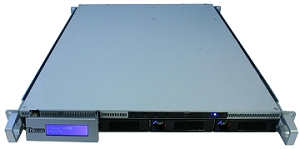 ---
About Thecus

Thecus® Technology Corp. specializes in IP Storage Server solutions, including Network Attached Storage (NAS) and Wireless Media Bank products. The company was established in 2003 with the mission to make technology as transparent and easy-to-use as possible, and to make products that are not only the best on the market, but are accessible to experts and novices alike. With a best-in-class R&D team highly experienced in storage hardware and software and with a keen customer focus, Thecus® stays close to the market to develop high-quality products to fulfill the storage needs of today's world.
For sales inquiries, please contact us via email:
sales@thecus.com
For marketing inquiries, please contact us via email:
marketing@thecus.com