For sales inquiries,
please contact us at:


sales@thecus.com
For marketing inquiries, please contact us at:


marketing@thecus.com
2008-07-07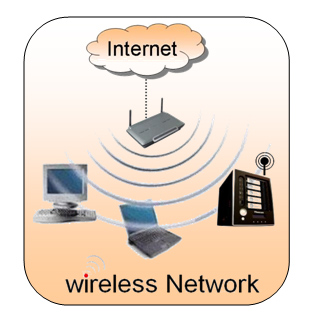 07/07/2008 - In today's digital age, homes and offices are full of digital network devices to generate the most convenient resources and information sharing / exchanging platform. Ideally, the perfect interconnections between devices is implemented without the use of wires, wireless networking. Not just better devices' physical arrangement in the premises, wireless technology also delivers mobility to network devices. Network service is not bounded by the limitation of wires and cables. Users are able to enjoy network resources anywhere at home or office.

Thecus is committed to bring comfortable network environment to users. Currently, Thecus technical team has verified that Thecus NAS (except N4100) supports the following USB wireless dongles:
- 3Com 3CRUSB10075 (ZyDAS ZD1211)
- Zyxel ZyAIR G-220 (ZyDAS ZD1211)
- PCI GW-US54mini (ZyDAS ZD1211)
- Zyxel ZyAIR G-220 V2 (ZyDAS ZD1211B)
- SMC SMCWUSB-G (ZyDAS ZD1211B)
- TP-LINK TL-WN322G+ (ZyDAS ZD1211B)

Wireless capability is one of the attractive features users praise Thecus NAS. Thecus provides anytime and anywhere access to network resources at home or office. They ensure smooth network integration and facilitate deployment of innovative applications to simplify network platform, perfect fit for wireless network environment,
---
About Thecus

Thecus® Technology Corp. specializes in IP Storage Server solutions, including Network Attached Storage (NAS) and Wireless Media Bank products. The company was established in 2003 with the mission to make technology as transparent and easy-to-use as possible, and to make products that are not only the best on the market, but are accessible to experts and novices alike. With a best-in-class R&D team highly experienced in storage hardware and software and with a keen customer focus, Thecus® stays close to the market to develop high-quality products to fulfill the storage needs of today's world.
For sales inquiries, please contact us via email:
sales@thecus.com
For marketing inquiries, please contact us via email:
marketing@thecus.com