For sales inquiries,
please contact us at:


sales@thecus.com
For marketing inquiries, please contact us at:


marketing@thecus.com
2008-07-04
Easy setup and robust functionality win over editors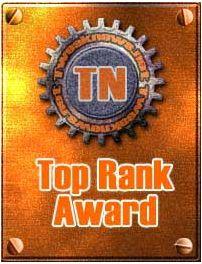 07/04/2008 – One of summer's more popular activities is movies, and more and more users are looking for easy ways to enjoy their videos in their living rooms. For these users, the Thecus N3200 offers a built-in media server to stream their movies as well as three SATA storage bays to store it all. The folks at Tweaknews took the N3200 for a spin, and awarded it their Top Rank Award for ease of setup, loads of options, and a great look to boot!
Tweaknews reviews some of the N3200's physical characteristics: "The N3200 has a modern, attractive black finish and is fairly lightweight due to the aluminum construction. Each drive bay has a meshed material at the front to help aid in cooling, and the bottom half features an LCD display, navigation buttons, USB 2.0 port, power button, and status lights for the network and drives. "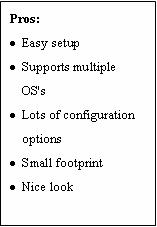 The N3200 is a great storage unit for the home: "Thecus succeeded in making a home NAS that is simple to set up without sacrificing features and functionality. Only a basic knowledge of networking is required to have dedicated storage up and running in a matter of minutes. If you can set up a home router, you can configure this NAS and be able to access files from any PC in the home. For data redundancy, the option to set up RAID 1 or 5 is available and a backup utility is included on the software CD. Additionally, the internal fan is nearly silent and the unit doesn't take up much room, so it can easily integrate with other home networking equipment."
The conclusion? "This product provides a lot more than file storage and backup, however. Additional functions like a print server, FTP server, and iTunes server will add a lot of convenience to a SOHO environment. More advanced functions like integration with Active Directory, access control lists, remote administration, and optional wireless LAN setup provide expandability as needs change or the network grows. With all of this manageable from a straightforward web interface, I can't see any reason not to award the N3200 our top honor."
To check out the full review, visit:
http://www.tweaknews.net/reviews/thecus_N3200_NAS_network_attached_storage_system/index.php
For more information on the N3200, check out: http://www.thecus.com/products_over.php?cid=12&pid=48
For more information on Thecus, go to: http://www.thecus.com
---
About Thecus
Thecus® Technology Corp. specializes in IP Storage Server solutions, including Network Attached Storage (NAS) and Wireless Media Bank products. The company was established in 2003 with the mission to make technology as transparent and easy-to-use as possible, and to make products that are not only the best on the market, but are accessible to experts and novices alike. With a best-in-class R&D team highly experienced in storage hardware and software and with a keen customer focus, Thecus® stays close to the market to develop high-quality products to fulfill the storage needs of today's world.
For sales inquiries, please contact us via email: sales@thecus.com
For marketing inquiries, please contact us via email: marketing@thecus.com