For sales inquiries,
please contact us at:


sales@thecus.com
For marketing inquiries, please contact us at:


marketing@thecus.com
2013-03-01
Thecus® announces the intelligent N2520 (2-bay) and N4520 (4-bay) NAS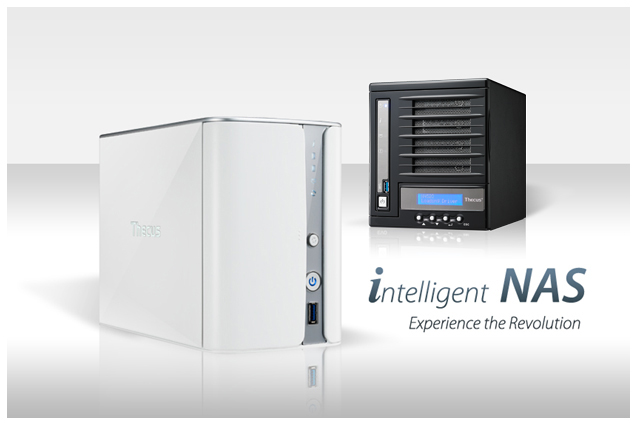 03/01/2013- Thecus® releases an all new 2-bay N2520 and 4-bay N4520 NAS server to lead the competition. The latest 2 and 4 bay NAS are designed to offer a revolutionary experience to the NAS industry. It utilizes the latest Intel® Atom™ processor with 1GB RAM (N2520) and 2GB RAM (N4520). In addition, superspeed USB 3.0 fosters quick transfers, HDMI output is convenient for multimedia playback and McAfee Antivirus protection is to keep your NAS operating smoothly. The past proves merit; innovative technologies have been utilized to develop the new N2520/N4520 NAS to serve one single purpose: improve user experience and satisfaction.
"The integration of the new Intel® Atom™ processor CE5315 and Thecus® award-winning NAS is truly a revolution. We are proud to be the initial storage manufacture to embed Intel's first SoC storage dedicated chip," said Florence Shih, General Manager of Thecus®. "This pairing is phenomenal because it offers a new energy efficient, multimedia powerhouse and performance driven NAS solution to the storage industry."
Highlights: Thecus® N2520/N4520
Superior price for performance Intel® Atom™ SoC processor
Ultra energy efficient 9W idle, 14W load
Ultra quite 20dB
5 minute complete installation

Quick NAS accessibility with client utility

Easy connection through DDNS
HDMI output for media playback

Auto Flashback Photo Gallery
Intel® Atom™ CE media processor CE5315: performance without compromise
The next-generation Intel® Atom™ CE media processor CE5315 is designed to manage multitasking like multimedia playback and data backup without affecting performance. This significantly changes the user experience as NAS appliances are becoming optional to mandatory.
Furthermore, the new Intel® Atom™ processor provides superior performance and efficiency with its System-on-Chip (SoC) platform, new to the NAS industry. A true multi-user NAS environment with web hosting, data backup, data encryption, application serving, RAID 0, 1, JBOD (N2520) and RAID 0, 1, 5, 6, 10, JBOD (N4520) volumes, and multimedia playback: welcome to the world of smooth multi-tasking!
"The integration of the Intel® Atom™ media processor CE5315 into the Thecus N2520/N4520 model NAS enables users to simultaneously manage activities such as media sharing and data backup without compromising performance,"said Bev Crair, General Manager of Intel® Storage Division. "It's a great small system storage solution."
ThecusOS™ 6: new OS for new management experience
A noteworthy feature for the new OS will include auto firmware and module update. Users will not have to go online to check whether they have the latest firmware and modules, a quick look at the UI and the simple press of a button is all you will need to keep your NAS updated. Most importantly, ThecusOS™ 6 has gone under a complete make-over, which promotes a faster, smoother and more fluid transition during NAS management. Experience innovative ThecusOS™ 6!
Ultra energy efficient x86 SoC NAS 9W idle / 14W load, ultra quite 20dB
As noted, the Thecus® N2520/N4520 utilizes the latest Intel® Atom™ processor built on a System-on-Chip, SoC platform. What this means is that the chip offers a myriad of works built into one; such as processor, graphics, memory and so on. This innovative technology paired with the Thecus® N2520/N4520 allows the best energy efficient combination. The N2520/N4520 offers the lowest power consumption of x86 NAS, 9W idle/14W load, and over 50% power savings. Furthermore, noise levels are kept to a minimum at 20dB. Ultimately the Intel® SoC promotes ultimate energy efficient characteristics. This combination of Intel® Atom™ processor and Thecus® NAS can be summed up as "pure performance, ultra energy efficient."
5 minute complete installation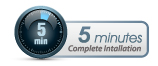 The N2520/N4520 is designed with ease in mind; it is easy enough for anyone to set up. Overlook the several steps which usually are associated with setting up NAS appliances. Simply plug the power supply, insert the Ethernet cable, boot up the N2520/N4520 and set up will be completed within 5 minutes. This breakthrough feature truly makes this a plug-and-play NAS.
Quick NAS accessibility using client utility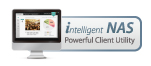 Thecus® developed a unique way to access your NAS without the need to go through web browsers. The client utility is better known as "Intelligent NAS," it's a utility that is packaged in the N2520/N4520 to offer ease of use. This powerful utility will directly be installed on your computer and auto-Samba your NAS, thus automatically gives you access to designated folders.
Browse all of your photos, see statistics about your stored data, monitor your NAS (copy/download/log activity), personalize, manage and share files, all this in one easy to use application.
Easy connection through DDNS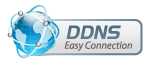 Have easy access to your NAS via Dynamic DNS (DDNS), this allows users to allocate and access their NAS files via the internet remotely. Since IP digits are often difficult to remember, domain names are utilized to make NAS management much more convenient. When the IP address is changed, the DDNS server will automatically adjust the IP address to make sure that remote access is always available. In short, DDNS provides convenient remote internet access to your Thecus® N2520/N4520 by utilizing domain names instead of IP digits.
Personal Cloud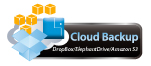 The Thecus® N2520/N4520 can easily be set up as your personal cloud; you now have the ability to access all your files stored in your NAS via mobile device or devices synced to the NAS network. The N2520/N4250 is able to store up to 8/16TB of storage capacity which provides a large amount of cloud storage. In addition, cloud service providers such as Dropbox, ElephantDrive and Amazon S3 are fully compatible. Whether you are backing up sensitive data to your personal cloud, to streaming movies and music from your NAS, the N2520/N4520 offers easy personal cloud access.
HDMI output for multimedia playback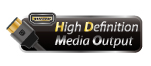 With the easy to use local display module, simply plug a screen via HDMI connection, you won't require a computer anymore to monitor your NAS! Local display via HDMI makes things that much more convenient, directly attach keyboard and mouse or sync mobile device to start data management. Ideal for small/medium business and home users who need to show presentations or home users who wish to display multimedia on their HDTV. Whether it is music, photos or videos the N2520/N4520 is capable to display multiple formats via HDMI multimedia playback.
Auto Flashback Photo Gallery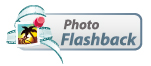 A new feature that Thecus® has integrated in the N2520/N4520 model is the Auto Flashback Photo Gallery. When the user utilizes the client utility, they will be presented with a feature of photos from the past, hence flashback. For example, if the current date is "Feb xx, xxxx," Auto Flashback Gallery will automatically display photos of the same date but different year. If a photo of that date is absent, other photos will simply take its place.
In all
The new Thecus® N2520/N4520 is the ultimate home and SMB NAS for any user who manages daily data backups, personal cloud to multimedia playback purposes. The easy 5 minute installation contributes to the phrase "plug and play" in addition to the easy remote NAS access via DDNS. Furthermore, the client utility known as Intelligent NAS is a big hit and offers a revolutionary experience to manage your Thecus® NAS without the need of web browser. As networking storage technology is evolving quickly, energy efficiency is always a consideration; the Thecus® N2520/N4520 paired with the latest Intel® Atom™ SoC chip offers the best performance while conserving energy. Last but not least, ThecusOS™ 6 and Auto Flashback Photo Gallery are remarkable updates which add to the user experience; explore the Thecus® N2520/N4520, Experience the Revolution.
See the Thecus® N2520/N4520 premiere at CeBIT 2013, Hall 13, D76
For more information on the Thecus® N2520, go to:
http://www.thecus.com/product.php?PROD_ID=87
For more information on the Thecus® N4520, go to:
http://www.thecus.com/product.php?PROD_ID=86
---
About Thecus®
Established in 2004, Thecus Technology Corp provides market leading network attached storage and network video recorder solutions, committed to revolutionize how everyone from home user to enterprise level business centrally stores, manages and accesses their digital data both onsite and cloud-based. Thecus strives to deliver continuous innovation through cutting edge technology and design to provide data storage with the most customer-friendly platform, rapid performance and robust security. In May 2016, Thecus was formally acquired by Ennoconn Corporation and thus became part of the Foxconn IPC Technology group. Partnered together this diverse group of companies work in tandem to provide a total IoT (Internet of Things) solution. Now with an unparalleled portfolio to work with, Thecus is collaborating to bring unprecedented change to the network storage industry.