For sales inquiries,
please contact us at:


sales@thecus.com
For marketing inquiries, please contact us at:


marketing@thecus.com
2013-01-23
"The Thecus N2800 is a highly attractive offer in terms of its hardware platform."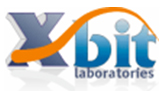 01/23/2013 – X-bit Labs tests the popular Thecus® N2800 and results shows its significance in the NAS realm. NAS systems originally were created for business or users who manage large amounts of data. However, nowadays more end users are looking for solutions to store their data, and protect it to say the least. If you look around, majority of SOHO NAS on the market either utilizes Marvell or Cavium processors but not the N2800. This is the perfect total solution NAS that is ready right out of the box.
The N2800 NAS comes equipped with an efficient Intel® Atom™ processor with 2GB of RAM to promise that the NAS will operate smoothly even under heavy loads. One area that the N2800 is unique is its SD card reader. A simple button copies data from SD card to NAS or vice versa. Other I/O includes superfast USB 3.0, eSATA and HDMI output for multimedia playback.
From a performance point of view, the N2800 is rapid fast for a 2-bay NAS. Benchmarking at a constant 114.65MB/s file copy to NAS and 69.36 MB/s file copy from NAS with JBOD. "The Thecus N2800 is just as fast as you can expect from the x86 platforms. "
Overall, the Thecus® N2800 is a total solution for any end user or any small company needing 8TB of storage space. X-bit Labs states, "The Thecus N2800 is a highly attractive offer in terms of its hardware platform. It features a dual-core quad-threaded x86 CPU with a clock rate of over 2 GHz and 2 GB of (upgradable) system memory. besides that, it also has a PCIe slot, two Ethernet controllers and video outputs."
For full review, go to:
http://www.xbitlabs.com/articles/networking/display/thecus-n2800.html
For more information on Thecus® N2800, go to:
http://www.thecus.com/product.php?PROD_ID=66
---
About Thecus®
Established in 2004, Thecus Technology Corp. is a global provider of network attached storage and network video recorder solutions that empower people to store, manage, and access their digital content. Through cutting-edge hardware and design, Thecus aims to offer users a complete centralized storage solution for both onsite and cloud-based environments. Thecus is committed to providing innovative, user-friendly, and best in class products, services and experience.
For sales inquiries, please contact us via email: sales@thecus.com
For marketing inquiries, please contact us via email: marketing@thecus.com