For sales inquiries,
please contact us at:


sales@thecus.com
For marketing inquiries, please contact us at:


marketing@thecus.com
2008-05-30
Budget NAS impresses editors with functionality and versatility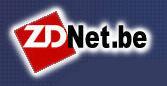 05/30/2008 – With the introduction of the N299, Thecus has raised the bar once again for what people expect from a low-priced NAS device. No longer will users be content with a mere storage device. The N299 comes with a plethora of useful features that puts a feature-rich device in the hands of the budget conscious. The editors at ZDNet recently took the N299 and subjected it to a battery of tests. What they found was that the N299 offers superior functionality at a very affordable price.
ZDNet editors start with a brief introduction of the N299: "The prices of network disks are heavily under pressure, and as a consequence, you constantly always get more functionality for less money. The Thecus N299 is a beautiful example of this. The N299 appears as a typical DIY network drives, where you can install two SATA hard disks. You can begin with one disk and later plug in another one for more capacity or for more safety later by choosing RAID 1."
The N299 offers unmatched functionality in its price range: "Upload photos to it and it can serve as a photo website. Store some video files for streaming to have it act as a media gateway. You can even have it automatically download BitTorrent files for you. There is also a built-in iTunes server. With a compatible network camera, the N299 even can work as a video surveillance system. Further, we must note the presence of two USB ports, which can support an external hard disk for the making an extra back-up and/or for expanding storage capacity. The ability to share a USB printer is also part of the possibilities."
The verdict? "Thecus proves with the N299 that a good network disk does more then only share files. Considering the low price, the N299 surprisingly offers many possibilities and acceptable read and write performance."
For the full review, go to: http://www.zdnet.be/reviews.cfm?id=84649&mxp=101
For more information on the Thecus N299, check out: http://www.thecus.com/products_over.php?cid=10&pid=52
For more information on Thecus, go to: http://www.thecus.com
---
About Thecus
Thecus® Technology Corp. specializes in IP Storage Server solutions, including Network Attached Storage (NAS) and Wireless Media Bank products. The company was established in 2003 with the mission to make technology as transparent and easy-to-use as possible, and to make products that are not only the best on the market, but are accessible to experts and novices alike. With a best-in-class R&D team highly experienced in storage hardware and software and with a keen customer focus, Thecus® stays close to the market to develop high-quality products to fulfill the storage needs of today's world.
For sales inquiries, please contact us via email: sales@thecus.com
For marketing inquiries, please contact us via email: marketing@thecus.com