For sales inquiries,
please contact us at:


sales@thecus.com
For marketing inquiries, please contact us at:


marketing@thecus.com
2008-04-21
"NAS Box with Plenty of Features and a Compelling Price"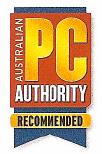 04/21/2008 – Merging functionality with affordability, the N299 from Thecus has changed what people expect from a budget NAS device. The folks at Australian PC Authority recent took the N299 for a spin, and after putting the little unit through its paces, found that it is indeed "a useful little NAS box with plenty of features and a compelling price." They liked it so much in fact, that they gave it a 5-star rating and their highly coveted Australian PC Authority Recommended Award!
Australian PC Authority editors noticed right away that the N299 is something special: "A little more storage is never a bad thing, but the N299 is just a bit more generous with its features than other NAS boxes. It's obvious as soon as you pull it out of the box – two Ethernet ports cater for complex networks, and three USB ports hint at the number of ways to get at your data. The front USB port is linked to the quick-copy button on the front of the chassis. Plug in a USB flash drive or portable hard disk then press the button, and the contents of the external device are copied to the N299."
Under the hood are some very useful features: "Dig into the N299's menu system and you'll find the option to use it as an iTunes server, accessible to any PC with iTunes installed. The download manager is another huge plus: HTTP, FTP and BitTorrent files can all be scheduled for download, and the N299 downloads the files without the need for a PC."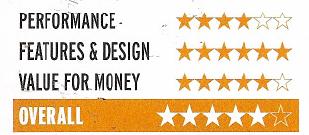 The N299 makes a great home media server: "Speed-wise, the N299 is adequate for moving around well-compressed video. On our 1TB version, moving 100MB of medium-sized files to it averages 4.6MB/s, while DivX video stream over a wired network runs smoothly."
For the full review, check out the May 2008 issue of Australian PC Authority Magazine.
For more information on the Thecus N299, check out: http://www.thecus.com/products_over.php?cid=10&pid=52
For more information on Thecus, go to: http://www.thecus.com
---
About Thecus
Thecus® Technology Corp. specializes in IP Storage Server solutions, including Network Attached Storage (NAS) and Wireless Media Bank products. The company was established in 2003 with the mission to make technology as transparent and easy-to-use as possible, and to make products that are not only the best on the market, but are accessible to experts and novices alike. With a best-in-class R&D team highly experienced in storage hardware and software and with a keen customer focus, Thecus® stays close to the market to develop high-quality products to fulfill the storage needs of today's world.
For sales inquiries, please contact us via email: sales@thecus.com
For marketing inquiries, please contact us via email: marketing@thecus.com