For sales inquiries,
please contact us at:


sales@thecus.com
For marketing inquiries, please contact us at:


marketing@thecus.com
2008-03-05
High capacity NAS impresses editors with ease-of-use and versatility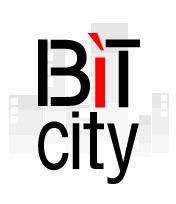 03/05/2008 – With capacity for up to 5TB of storage and a long list of useful features, Thecus' N5200 PRO is one serious NAS device. The editors at BitCity took one for a spin, and found out just how easy-to-use and versatile it is, giving it a strong score of 85 out of 100!
Editors loved the N5200 PRO's big capacity and multiple RAID options: "Dedicated to small business solutions Thecus N5200B PRO offers, in the test configuration, up to 5 Terabytes of space to store their data. It supports up to five SATA hard disks with 1000GB each. The NAS RAID supports multiple volumes, for example, three discs in RAID 5 for sensitive data and two discs with RAID 1 for less critical data. Using all five hard drive slots, you can configure RAID 6 to further increase data safety compared to RAID 5..."
The N5200 PRO also keeps things cool: "The cooling system and the internal temperatures are constantly monitored to ensure maximum stability and reliability....During operation, the Thecus N5200B PRO proved very quiet, and temperatures reached critical values. In fact, thanks to the design of the case, properly turn on the sides and rear fan, and the system does not overheat even if put under stress. The platform internals and the adoption of several fans guarantee low power consumption and very low heat emissions. The low noise and low energy requirements are certainly a point in favor of this system, which would be a good data backup system for small / medium offices."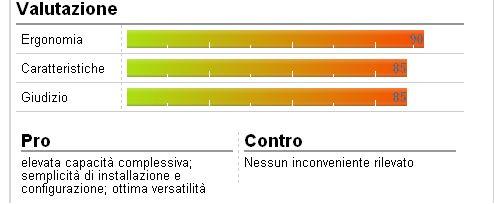 For the full review, check out:
http://www.bitcity.it/test/244/pagina/0/thecus-n5200b-pro.html
For more information on the Thecus N5200 PRO, check out:
http://www.thecus.com/products_over.php?cid=12&pid=32
For more information on Thecus, go to:
---
About Thecus
Thecus® Technology Corp. specializes in IP Storage Server solutions, including Network Attached Storage (NAS) and Wireless Media Bank products. The company was established in 2003 with the mission to make technology as transparent and easy-to-use as possible, and to make products that are not only the best on the market, but are accessible to experts and novices alike. With a best-in-class R&D team highly experienced in storage hardware and software and with a keen customer focus, Thecus® stays close to the market to develop high-quality products to fulfill the storage needs of today's world.
For sales inquiries, please contact us via email: sales@thecus.com
For marketing inquiries, please contact us via email: marketing@thecus.com