For sales inquiries,
please contact us at:


sales@thecus.com
For marketing inquiries, please contact us at:


marketing@thecus.com
2008-02-18
"The N5200B is the fastest NAS ever to arrive at PC Labs"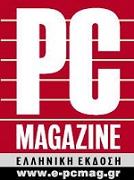 02/18/2008 – Brimming with powerful features and delivering breakneck performance, the Thecus N5200B redefines the performance NAS. The editors at PC Magazine Greece recently took the N5200B for a spin and were extremely pleased with the results, saying that "the N5200B is the fastest NAS ever to arrive at PC Labs".
The N5200B broke speed records at PC Labs: "The management of digital data, ease of access and data security are among the primal concerns of enterprises and power users. In these problems, NAS (Network Attached Storage) devices provide solid solution, with perhaps a handicap on the speed side, which in many cases, suffers. Not so in our case since the Thecus N5200B is the fastest NAS ever to arrive in PC Labs, and with a set of features that can cover every need."
But the N5200B is about more than speed: "Contrary to the ordinary, the N5200B offers 5 and not 4 HDD bays for SATA drives (up to 1TB) with support for RAID 0, 1, 5, 6, 10, and JBOD configurations, and features such as auto rebuild, hot swap, hot spare, and disk roaming. Thecus is equally generous on the connectivity and expandability fronts. The N5200B has two Gigabit LAN ports, an eSATA and three USB ports, while those who want more can add Wi-Fi b/g connectivity via a compatible USB dongle."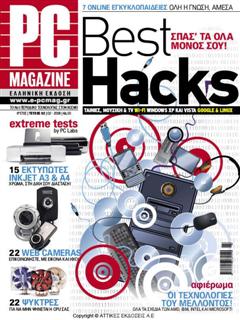 The sheer number of services offered by the N5200 impressed editors: "Alternatively, you can purchase N5200BR with Thecus' proprietary RouStor technology, the offers a 4-port Gigabit switch and an extra Gigabit LAN port. The device is controlled via web interface and the N5200 can easily play the role of print server, FTP server and a webdisk with Windows Active Directory support. "
For the full review, check out the February 2008 issue of PC Magazine Greece.
For more information on the Thecus N5200B, check out:
http://www.thecus.com/products_over.php?cid=11&pid=8
For more information on Thecus, go to:
---
About Thecus
Thecus® Technology Corp. specializes in IP Storage Server solutions, including Network Attached Storage (NAS) and Wireless Media Bank products. The company was established in 2003 with the mission to make technology as transparent and easy-to-use as possible, and to make products that are not only the best on the market, but are accessible to experts and novices alike. With a best-in-class R&D team highly experienced in storage hardware and software and with a keen customer focus, Thecus® stays close to the market to develop high-quality products to fulfill the storage needs of today's world.
For sales inquiries, please contact us via email: sales@thecus.com
For marketing inquiries, please contact us via email: marketing@thecus.com