For sales inquiries,
please contact us at:


sales@thecus.com
For marketing inquiries, please contact us at:


marketing@thecus.com
2008-01-31
"If you're frugal, the N299 has considerable charm"

01/31/2008 – The Thecus N299 continues to impress users looking for a truly affordable NAS device. This time, Dan's Data from Australia put the N299 through the paces, and discovered that it is indeed an impressive little device.
The N299 does the basics very well: "The N299's basic storage functions all work very well. A freshly set-up N299 will appear on your network as a host with a number of shared folders, using Windows-type SMB/CIFS sharing by default. Apple Filing Protocol, for Mac OS networks, is an option that you can activate. There's even support for Network File System sharing of individual folders on the N299, which is helpful for Linux users..."
Of course, the N299 comes with features not usually found on devices this affordable: "This is one place where the N299 distinguishes itself from your average network storage box; you can set up users, and groups, and set basic permissions for what they're allowed to see and do. You can set an Access Control List (ACL) for any folder that isn't public. You can also, quite easily, create users and groups and give them permission to do the usual things to those folders - no access, read but not write, and full read/write."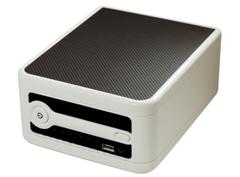 The N299 has more than a few tricks up its sleeve: "The N299 can act as a print server...Nothing needs to be configured on the N299 to make this happen; if it sees a printer, it shares it…The N299 also has an "IP Cam Surveillance" feature. If you've got an Internet webcam - the kind that can plug straight into a wired or wireless network and serve up images direct to a browser - you can point the N299 at the URL for the camera's latest image, and it'll file it automatically in a folder for you."
The conclusion: "If you're frugal, though, the N299 has considerable charm...the N299, taking its useful features and price into account, isn't competing with Serious Storage Appliances."
For the full review, check out:
http://www.dansdata.com/n299.htm
For more information on the Thecus N299, check out:
http://www.thecus.com/products_over.php?cid=10&pid=52
For more information on Thecus, go to:
---
About Thecus
Thecus® Technology Corp. specializes in IP Storage Server solutions, including Network Attached Storage (NAS) and Wireless Media Bank products. The company was established in 2003 with the mission to make technology as transparent and easy-to-use as possible, and to make products that are not only the best on the market, but are accessible to experts and novices alike. With a best-in-class R&D team highly experienced in storage hardware and software and with a keen customer focus, Thecus® stays close to the market to develop high-quality products to fulfill the storage needs of today's world.
For sales inquiries, please contact us via email: sales@thecus.com
For marketing inquiries, please contact us via email: marketing@thecus.com