For sales inquiries,
please contact us at:


sales@thecus.com
For marketing inquiries, please contact us at:


marketing@thecus.com
2007-11-02
10 lucky winners to receive state-of-the-art Thecus prizes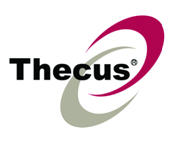 11/02/2007 – For the entire month of October, Thecus has been celebrating its three-year anniversary with a special contest. Open to all N4100 owners, this special contest was a way saying thanks to those who were behind Thecus from the very beginning. From September 1st to October 20th, hundreds of N4100 owners came to Thecus' official website (www.thecus.com) and entered to win some incredible Thecus prizes, including:
5 x N5200B PRO
5 x N2100BM
Today, Thecus is pleased to announce the following lucky winners:
N5200 PRO

B. Myklebust

Norway

G. Case

UK

S. Matsumoto

Japan

B. Smith

USA

J. Wang

Taiwan
N2100BM

M. Koen

Germany

P. Wilson

Australia

J. Sandberg

Norway

A. Tuting

USA

J. Lee

Taiwan
"Thanks to our many supporters, Thecus has come a long way in the short three years since its founding," remarks Thecus General Manager Florence Shih. "We are happy to bring this contest as a thank you to those who have stuck by us all this time. Congratulations to all the winners!"
For more information on Thecus, go to: http://www.thecus.com
---
About Thecus

Thecus® Technology Corp. specializes in IP Storage Server solutions. The company was established in 2004 with the mission to make technology as transparent and easy-to-use as possible, and to make products that are not only the best on the market, but are accessible to experts and novices alike. With a best-in-class R&D team highly experienced in storage hardware and software and with a keen customer focus, Thecus® stays close to the market to develop high-quality products to fulfill the storage needs of today's world.
For more information, please visit the Thecus® website at:
http://www.thecus.com
For sales and other inquiries, please contact us via email:
sales@thecus.com