For sales inquiries,
please contact us at:


sales@thecus.com
For marketing inquiries, please contact us at:


marketing@thecus.com
2007-10-24
Check out the most popular Thecus NAS products in glorious 3D!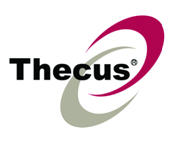 10/24/2007 – Leading NAS product manufacturer Thecus Technology is pleased to announce the latest effort to help users select the NAS that is right for them. On the company's official website, www.thecus.com, users can now browse some of Thecus' most popular NAS models in 3D! To begin checking out each product, users only have to install the Viewpoint Media Player in three easy steps:
Once installed, users can rotate, pan, and zoom each product right from their browser. In addition, hovering over certain parts of each device will highlight some of the features users can look forward to.
"At Thecus, we are always looking for ways to make the end user experience friendlier and more fun," notes Thecus General Manager Florence Shih. "By adding the ability to see products in 3D, I believe we are one step closer to that goal, and invite everyone to see Thecus products from an entirely different angle."
For more information on Thecus, go to:
---
About Thecus
Thecus® Technology Corp. specializes in IP Storage Server solutions. The company was established in 2004 with the mission to make technology as transparent and easy-to-use as possible, and to make products that are not only the best on the market, but are accessible to experts and novices alike. With a best-in-class R&D team highly experienced in storage hardware and software and with a keen customer focus, Thecus® stays close to the market to develop high-quality products to fulfill the storage needs of today's world.
For more information, please visit the Thecus® website at: http://www.thecus.com
For sales and other inquiries, please contact us via email: sales@thecus.com