For sales inquiries,
please contact us at:


sales@thecus.com
For marketing inquiries, please contact us at:


marketing@thecus.com
2007-10-17
"The N1200 is more than just tempting - It's virtually a must have"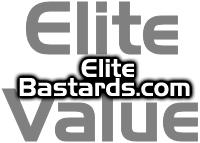 10/17/2007 – For users looking for a simple yet effective storage solution with rich functionality, the N1200 from Thecus Technology is tough to best. The folks at Elite Bastards recently had one of these units in their test lab, and after a series of rigorous tests, agreed that it was one useful little NAS. In the end, they saw it fitting to bestow the N1200 with their Elite Value Award!
The rich feature set of the N1200 won over editors: "When you take a look at the overall feature set of the Thecus N1200, the word 'comprehensive' is putting it mildly. SATA, eSATA and USB device support, a four-port switch, Gigabit networking capabilities, wireless LAN expandability, the ability to use the devices as an FTP and iTunes server, and a pretty decent download manager take the N1200 well and truly beyond being simply a hard disk caddy with an RJ-45 port. "
Editors particularly loved the built-in Download Manager: "One of the big wins for the enthusiast looking to grab himself a basic NAS device will undoubtedly be the download manager - Although it can't handle HTTP downloads that need authentication or fancy queuing systems, it's still useful for basic stuff, and its real boon is the included BitTorrent client, that is configurable enough to allow for seeding of downloads for a period as well as making sure that it doesn't hog all of your bandwidth."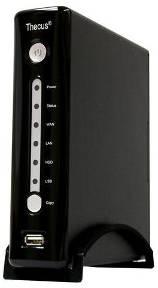 The conclusion? "If you can live with a single disk Network Attached Storage device without any RAID-based redundancy, then the N1200 is more than just tempting - It's virtually a must have. If its top-notch feature set isn't enough, then the price will most likely convince you faster than a BitTorrent addict can fill a Terabyte hard drive - At under £140 for the mass of functionality that this part offers, there really isn't any more us to say in summary except... Have an Elite Bastards Value award."
For the full review, go to:
http://www.elitebastards.com/cms/index.php?option=com_content&task=view&id=472&Itemid=27
For more information on the Thecus N1200, check out:
http://www.thecus.com/products_over.php?cid=1&pid=24
For more information on Thecus, go to:
---
About Thecus
Thecus® Technology Corp. specializes in IP Storage Server solutions, including Network Attached Storage (NAS) and Wireless Media Bank products. The company was established in 2003 with the mission to make technology as transparent and easy-to-use as possible, and to make products that are not only the best on the market, but are accessible to experts and novices alike. With a best-in-class R&D team highly experienced in storage hardware and software and with a keen customer focus, Thecus® stays close to the market to develop high-quality products to fulfill the storage needs of today's world.
For more information, please visit the Thecus® website at: http://www.thecus.com
For sales and other inquiries, please contact us via email: sales@thecus.com