For sales inquiries,
please contact us at:


sales@thecus.com
For marketing inquiries, please contact us at:


marketing@thecus.com
2007-05-07
Open forum offers Thecus users additional support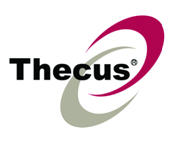 05/09/2007 – With its strong customer focus, Thecus Technology is constantly looking for ways to offer its customers even better after-sales service. To that end, Thecus is proud to announce that it has partnered with HEXUS' care@HEXUS program. This program is meant to provide Thecus users an official forum where they can discuss and ask questions about Thecus products. Moderated by both HEXUS and official Thecus staff, users can not only find the answers they need, but also interact directly with Thecus to offer their product suggestions and ideas at Thecus.care@HEXUS.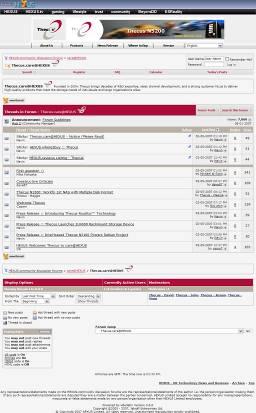 The new forum offers some handy resources about all things Thecus. On it, users can find a summary of HEXUS' reviews of Thecus products, as where to purchase them in the UK. Announcements of Thecus' latest product releases will also be made available.
"The care@HEXUS program is a great way for us to connect directly with our users," notes Thecus FAE Director John Tsai. "Thecus.care@HEXUS represents the next level of service we are offering and our undying commitment to Thecus users. This will be an ever-evolving resource, and we hope that users will find it helpful, informative, and fun. We invite everyone to the new forum and chime in!"
To check out the new forum, go to:
http://forums.hexus.net/forumdisplay.php?f=202
For more information on Thecus, go to:
---
About Thecus
Thecus® Technology Corp. specializes in IP Storage Server solutions. The company was established in 2004 with the mission to make technology as transparent and easy-to-use as possible, and to make products that are not only the best on the market, but are accessible to experts and novices alike. With a best-in-class R&D team highly experienced in storage hardware and software and with a keen customer focus, Thecus® stays close to the market to develop high-quality products to fulfill the storage needs of today's world.
For more information, please visit the Thecus® website at: http://www.thecus.com
For sales and other inquiries, please contact us via email: sales@thecus.com