For sales inquiries,
please contact us at:


sales@thecus.com
For marketing inquiries, please contact us at:


marketing@thecus.com
2007-03-23
1U rackmount NAS cited for solid features and performance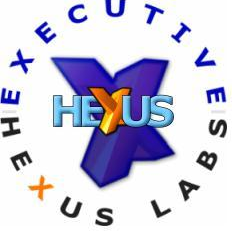 03/23/2007 –Thecus Technology has always been known as an innovator. From the N2050, the world's first eSATA on DAS, to the N1200, the first NAS that supports 2.5" and 3.5" hard disks, Thecus has constantly introduced products that have shaken up the storage industry. Now, with the 1U4500 rackmount NAS, users can enjoy Thecus' signature performance and convenience in the server room. The latest review comes from hardware authority HEXUS.net, who awarded the 1U4500 with their coveted HEXUS Labs Executive Award!
HEXUS begins be introducing the 1U4500's physical features: "Four hot-swappable disks is the best you can do with a 1U chassis and 3.5" drives, so no complaints there. Fitting the LCD display is a nice touch; it's big and clear, providing useful info at a glance. The buttons on the front allow basic configuration changes, provided the passkey is known...Two is the magic number as far as network interfaces go. For reliability, failover mode works great. Or, if you need a LAN/WAN setup, or link aggregation, then it'll do the job, too. UPS connectivity is there to avoid disk crash disasters, and physically, the eSATA connection is handy to have."
Being a Thecus product, you can count on the 1U4500 to be strong on the performance front: "The read operation was done at a very impressive 11MiB/sec... that's damn good for a 100Mbit interface. The write operation ran at 9MiB/sec... also very good. From what we can see over a slower than best network connection, NFS works just fine...Performance of the 1U4500 is mostly good. It's great at dealing with smaller files and it looks like it can handle several requests without getting bogged down. FTP and NFS work nicely."
The conclusion? "All things considered, we'd say that for most network data storage needs, the 1U4500 can handle it...The Thecus 1U4500 survived the HEXUS Labs testing regime, and while it'd be brash of us to give the first rackmount NAS reviewed here at HEXUS an award, we're able to say with confidence that the 1U4500 can proudly bear the HEXUS Labs certification."

For the full review, please go to: http://www.hexus.net/content/item.php?item=8054&page=1
For more information on Thecus, please go to: www.thecus.com
---
About Thecus
Thecus® Technology Corp. specializes in IP Storage Server solutions. The company was established in 2004 with the mission to make technology as transparent and easy-to-use as possible, and to make products that are not only the best on the market, but are accessible to experts and novices alike. With a best-in-class R&D team highly experienced in storage hardware and software and with a keen customer focus, Thecus® stays close to the market to develop high-quality products to fulfill the storage needs of today's world.
For more information, please visit the Thecus® website at: http://www.thecus.com
For sales and other inquiries, please contact us via email: sales@thecus.com