For sales inquiries,
please contact us at:


sales@thecus.com
For marketing inquiries, please contact us at:


marketing@thecus.com
2007-03-09
Simple storage solutions set to debut in Hannover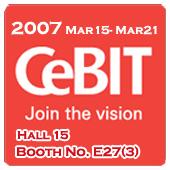 03/09/2007 – With over 6,000+ exhibitors displaying the latest in cutting-edge technology, CeBIT is world's largest IT-related trade show. From March 15th – 21st, Thecus Technology, maker of powerful digital storage solutions that are simple to use, will be showing off its latest standalone and rackmount storage products, including the revamped N4100PRO NAS device, the easy-to-afford N299 NAS device, and the all-new rackmount 1U4500 storage server.
With 4 hard disk bays, multiple RAID options, and Thecus' trademark ease-of-use, the N4100 is the NAS that started it all. For 2007, Thecus has taken its award-winning design, and enhanced it with the N4100PRO. This year, users can look forward to an N4100PRO NAS that includes features such as an iTunes server, media server, download manager, and third-party module capability. At CeBIT, over 450,000 visitors will have the first opportunity to see this unit in action first hand. Users on a tight budget will love the new N299 NAS device. Featuring two SATA hard disk bays, support for USB web cams, download manager, and a photo server built right, the N299 shows that low cost doesn't have to mean low-end. Thecus Technology will also have its first rackmount storage server, the 1U4500, on display. With 3 terabytes of storage capacity, load balancing and failover capabilities, and an optional redundant power supply, the 1U4500 rackmount storage server offers in ideal solution for businesses that need to house mission-critical data at a reasonable cost.
Thecus Technology is pioneer of RouStor™ Technology, which combines the reliability of Thecus network storage and the flexibility of a network switch into one easy-to-use device. At CeBIT, showgoers can see the complete line of Thecus RouStor products, including the enterprise-class five-bay N5200 and the versatile one-bay N1200. With RouStor, users can fulfill their storage needs while simultaneously expanding their network.
But the excitement doesn't stop there. Home entertainment is the hottest trend in tech, and Thecus Technology is there with a complete product line featuring the Embedded Media Server from Mediabolic™. This software is DLNA Certified, which means that increased interoperability with other DLNA certified devices. With the N5200, N4100PRO, N2100, or N1200, users can take advantage of this software and experience their digital media anywhere on the network.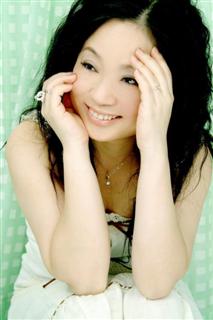 "Simply Storage – Storage Simply has been our battle cry as Thecus Technology continues to offer storage solutions for the rest of us," says Thecus General Manager Florence Shih. "Long gone are the days where a 300-page manual is required reading to get technology working. From the 1U4500 and N5200 for SMBs, the N4100PRO for SOHOs and power users, and the N2100, N1200, and N299 for the home, Thecus is creating easy-to-use storage products for everyone. I invite everyone to visit us at CeBIT 2007 to see the future of digital storage."
Visit Thecus Technology at Hall 15, E27(3).
For more information on Thecus, go to:
---
About Thecus
Thecus® Technology Corp. specializes in IP Storage Server solutions. The company was established in 2004 with the mission to make technology as transparent and easy-to-use as possible, and to make products that are not only the best on the market, but are accessible to experts and novices alike. With a best-in-class R&D team highly experienced in storage hardware and software and with a keen customer focus, Thecus® stays close to the market to develop high-quality products to fulfill the storage needs of today's world.
For more information, please visit the Thecus® website at: http://www.thecus.com
For sales and other inquiries, please contact us via email: sales@thecus.com