For sales inquiries,
please contact us at:


sales@thecus.com
For marketing inquiries, please contact us at:


marketing@thecus.com
2006-09-25
The best choice for storage capacity and data security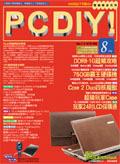 09/25/2006 –
From storage solution leader Thecus Technology comes the N2050, the world's first eSATA-enabled DAS device. Recently, PCDIY! Magazine had the chance to test this innovative unit in their August issue. The results were impressive.
First off, PCDIY! begins by introducing the N2050: "The main difference between this product and other external hard disks on the market is that the N2050 has the capacity to accommodate two 3.5" SATA hard disks. In addition, this unit includes a bevy of features not seen on conventional external hard disk boxes. RAID 0/1 is controlled by an integrated Silicon Image chip. Besides the familiar USB 2.0 ports, the N2050 also comes equipped an eSATA interface, and even includes a PCI eSATA card (included with the Deluxe version, this card features a Silicon Image controller) and an eSATA cable. With these accessories, the N2050 supports a maximum SATA II 3Gbps transfer speeds, makes it possible for users older machines without eSATA capability to enjoy the speed increases over USB 2.0."
The N2050's extremely easy-to-use nature also received praise from editors: "Installing the unit involves the included multilingual user guide, which enables users to clearly understand and install the unit, and get up and running. Selecting RAID 0 or RAID 1 is as simple as selecting the RAID level and restarting the computer."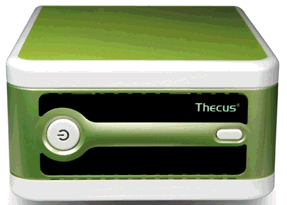 The verdict: "With outstanding build quality and Apple-esque design elements, and useful data security features, this is a no ordinary hard disk box. Overall, the N2050 is the best choice for users with large capacity needs, as well as users who require data security!"
To read the full review, check out the August 2006 issue of PCDIY! Magazine, P.261.
For more on Thecus Technology, visit the official website:
---
About Thecus
Thecus® Technology Corp. specializes in IP Storage Server solutions. The company was established in 2004 with the mission to make technology as transparent and easy-to-use as possible, and to make products that are not only the best on the market, but are accessible to experts and novices alike. With a best-in-class R&D team highly experienced in storage hardware and software and with a keen customer focus, Thecus® stays close to the market to develop high-quality products to fulfill the storage needs of today's world.
For more information, please visit the Thecus® website at: http://www.thecus.com
For sales and other inquiries, please contact us via email: sales@thecus.com