For sales inquiries,
please contact us at:


sales@thecus.com
For marketing inquiries, please contact us at:


marketing@thecus.com
2010-09-20
"Great features, good performance and user-friendly management menus."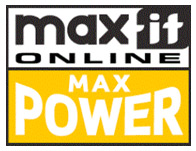 09/20/2010- After years of making small-medium business NAS and honing our craft, the N4200 came into being. With four bays capable of holding eight terabytes, the questions are does it have speed, stability, and ease of use. Maxit Online has one of many reviews pouring in that answer those and more with an unequivocal YES! They were so impressed with the N4200 that they stamped it with the Maxit Online signature seal of approval: Max Power!
To get started, Maxit first discuss the simplicity you get right out of the box: "Most people would cringe when asked to set up a NAS, even geeks and IT experts…[but with the N4200] Installation was pretty simple – secure the drives onto the trays and slide them in."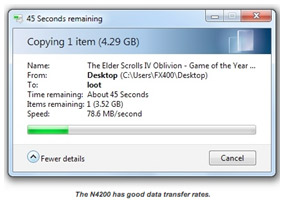 They then delved into the accessibility and ease of use the N4200 brings to the table: "Setting up the NAS' software is very easy; formatting the RAID-0 array took something like 15-20 minutes, but that's to be expected. The AJAX-based interface is very familiar, especially for those who have used a Thecus NAS before. It's very user friendly and unless you're a complete greenhorn at setting up NAS devices, I'm sure you'll manage."
They saved the juiciest bit for last; the performance: "I managed to achieve around 75MB/sec transfer rates… I'm sure users will be very happy if they can get performance like that – it would be no difference compared to writing to their PC's hard drives… If you're looking for a NAS for your office and performance is one of the main criteria, I'd advise you to put the Thecus N4200 on top of your wish list."
For the full review, check out:
http://www.maxit.com.my/articles.php?type=REVIEW&category_id=35&category_name=Storage+%26+Flash+Devices&active_page=article_details&article_id=579
For more information on the N4200, check out:
http://www.thecus.com/products_over.php?cid=10&pid=220&set_language=english
---
About Thecus
®
Thecus® Technology Corp. specializes in IP Storage Server solutions, including Network Attached Storage (
NAS
) , DAS, External Storage and Wireless Media
NAS
(Bank ) products. The company was established in 2004 with the mission to make technology as transparent and easy-to-use as possible, and to make products that are not only the best on the market, but are accessible to experts and novices alike. With a best-in-class R&D team highly experienced in storage hardware and Linux software and with a keen customer focus, Thecus® stays close to the market to develop high-quality products to fulfill the storage Server needs of today's world.
For sales inquiries, please contact us via email:
sales@thecus.com
For marketing inquiries, please contact us via email:
marketing@thecus.com