For sales inquiries,
please contact us at:


sales@thecus.com
For marketing inquiries, please contact us at:


marketing@thecus.com
2010-09-17
The safest, no hassle way to remotely backup your data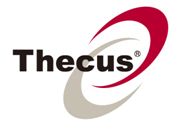 09/17/2010- Backing up your data is very necessary, and everyone has specific needs when it comes to storage. Thecus's Rsync Backup Module gives users great flexibility with remote backup capability, a flexible scheduler, and the stability of Linux-based transfer.
The main advantage of Rsync is the ability to backup your data to a remote server anywhere, known as remote replication. This means that you, or even everyone in your company, can store your data on a central NAS. If there are any problems and data loss occurs, restoration is only minutes away! Thecus's Rsync Backup Module gives you the additional option of scheduling regular backups, avoiding the inconvenience of doing it manually every time. One more feature that makes this a great module is the choice of two backup modes. Synchronization mode has your backup exactly imitate what is on your NAS, deleting items on your backup as you delete them on your NAS, and incremental mode keeps adding the new files that appear on your NAS, but does not delete anything, just in case you delete the wrong item. This module is simple, very useful, and gives intuitive additional functionality to your NAS.
Users who wish to learn more on Thecus Rsync Backup Module can visit the Thecus Classroom. In the How-To section, users can find step-by-step guides as well as additional information on various features offered by Thecus NAS products.
---
About Thecus
®
Thecus® Technology Corp. specializes in IP Storage Server solutions, including Network Attached Storage (
NAS
) , DAS, External Storage and Wireless Media
NAS
(Bank ) products. The company was established in 2004 with the mission to make technology as transparent and easy-to-use as possible, and to make products that are not only the best on the market, but are accessible to experts and novices alike. With a best-in-class R&D team highly experienced in storage hardware and Linux software and with a keen customer focus, Thecus® stays close to the market to develop high-quality products to fulfill the storage Server needs of today's world.
For sales inquiries, please contact us via email:
sales@thecus.com
For marketing inquiries, please contact us via email:
marketing@thecus.com