For sales inquiries,
please contact us at:


sales@thecus.com
For marketing inquiries, please contact us at:


marketing@thecus.com
2010-09-10
A New Way to Access All of Your NAS' Features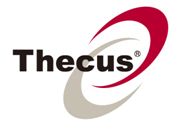 09/10/2010- Modules are the building blocks of getting the most out of your NAS, and they are now easier to access and organize than ever. With the Thecus Auto Module Installer, you can pick and choose between the features you want without cluttering up your system with unnecessary extras. Each module provides users with practical and intuitive solutions to everyday NAS needs. With this new level of control, using your Thecus NAS is easier than ever.
The Auto Module Installer function automatically finds all the possible modules available for your NAS and lists them where you can get to them easily. From there, it is a simple matter of selecting the modules that fit your needs and installing them with two clicks of the mouse! The list is always up-to-date, providing you with the latest modules and the latest versions of the modules you already use to keep you on the leading edge of NAS innovation. The user guides, available right on the same page, provide simple explanations of uses and applications, making it easy to understand even the most advanced modules. Uninstalling is just as simple, so don't be afraid to tailor your NAS exactly how you want it!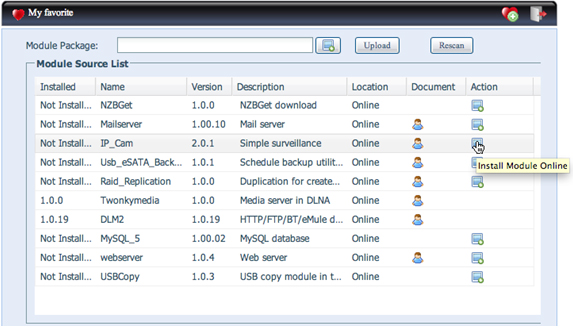 *The Thecus Auto Module Installer is part of firmware version 3.04.03, which is currently available for the N7700PRO, N8800PRO, N7700+, N8800+, N5500, N4200, and 1U4600 models.
Users who wish to learn more on Thecus Auto Module Installer can visit the Thecus Classroom. In the How-To section, users can find step-by-step guides as well as additional information on various features offered by Thecus NAS products.
---
About Thecus®
Thecus® Technology Corp. specializes in IP Storage Server solutions, including Network Attached Storage (NAS) , DAS, External Storage and Wireless Media NAS (Bank ) products. The company was established in 2004 with the mission to make technology as transparent and easy-to-use as possible, and to make products that are not only the best on the market, but are accessible to experts and novices alike. With a best-in-class R&D team highly experienced in storage hardware and Linux software and with a keen customer focus, Thecus® stays close to the market to develop high-quality products to fulfill the storage Server needs of today's world.
For sales inquiries, please contact us via email: sales@thecus.com
For marketing inquiries, please contact us via email: marketing@thecus.com