For sales inquiries,
please contact us at:


sales@thecus.com
For marketing inquiries, please contact us at:


marketing@thecus.com
2010-08-25
Thecus® storage solutions continue to come out on top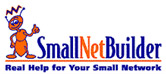 08/25/2010 – Users in the know choose Thecus® NAS Servers for their robust functionality and wickedly fast performance. On SmallNetBuilder.com, users can find their NAS Performance Charts which compare the relative performance of many NAS devices on the market. In their latest update, we can see that the Thecus® N7700PRO, a seven-bay enterprise-class NAS, is simply tearing up the benchmarks by earning top positions in multiple performance tests. We also see other Thecus® NAS units like the N5500 and N7700 making an appearance in strong positions as well, once again illustrating the dominating performance of Thecus® NAS devices!
| | |
| --- | --- |
| Here is the N7700PRO in the 1000Mbps RAID 5 File Copy Write Performance test. As you can see, the N7700PRO takes a commanding lead with a score of 102.4, with the next competitor trailing at 92.1. | |
| The results were also similar in the 1000Mbps RAID 5 File Copy Read Performance test. Here the N7700PRO scoring 101.0 while the next nearest competitor trails with a score of 96.6. | |
| The 1000Mbps 4K Jumbo RAID 5 File Copy Write Performance test tells a similar story. Thecus' seven-bay monster, scoring 107.7, trounces the competition, which is only able to muster a score of 102.0. | |
| For the 1000Mbps 4K Jumbo RAID10 Average Write Performance test, we see an interesting result with Thecus® storage devices dominating the top 1, 3, and 4 positions. The N7700 is on top with 76.2, which the N5500 and N7700PRO score 65.9 and 64.0 respectively. | |
| Finally, in the 1000Mbps RAID 10 Average Read Performance test, the N7700PRO is once again on top with a 71.9 score. The Thecus® N5500 and N7700 are also in the third and fourth positions with respective scores of 67.8 and 67.3. | |
For more information on the N7700PRO, check out:
http://www.thecus.com/products_over.php?cid=11&pid=198
---
About Thecus
®
Thecus® Technology Corp. specializes in IP Storage Server solutions, including Network Attached Storage (
NAS
) , DAS, External Storage and Wireless Media
NAS
(Bank ) products. The company was established in 2004 with the mission to make technology as transparent and easy-to-use as possible, and to make products that are not only the best on the market, but are accessible to experts and novices alike. With a best-in-class R&D team highly experienced in storage hardware and Linux software and with a keen customer focus, Thecus® stays close to the market to develop high-quality products to fulfill the storage Server needs of today's world.
For sales inquiries, please contact us via email:
sales@thecus.com
For marketing inquiries, please contact us via email:
marketing@thecus.com