For sales inquiries,
please contact us at:


sales@thecus.com
For marketing inquiries, please contact us at:


marketing@thecus.com
2006-08-02
Editors praise all-new RouStor™ series storage products
08/02/2006 – Following its introduction at Computex 2006, the highly-anticipated Thecus N5200 NAS device is set to hit the market in August. Featuring an Intel Celeron M CPU, the N5200's raw power and robust features have the hardware community buzzing. The latest review comes from Overclocker's Heaven, who managed to sneak a peek at this all-new Thecus NAS solution.
The editors begin by introducing the N5200's strong specs:"Although the N5200 only measures a small 230mm x 190 mm x 230mm, the potential of this machine is virtually unlimited. Under the hood is an Intel Celeron M CPU, which is able to quickly process large amounts of data. The N5200 is able to be outfitted with up to five 3.5" SATA hard disks, enabling a maximum capacity of 3TB of storage!"
With extensive RAID capabilities, the N5200's data management and security features are perfectly suited for enterprises: "For data security, the N5200 features several RAID modes, including RAID 0, 1, 5, 6, and 10. JBOD is included as well. The integrated RAID management system allows you to easy administer each hard disk, including configuration, expansion, RAID Quick Start, automatic rebuild, hot swapping, hot plugging, disk roaming, etc. As for data features, the N5200 includes the Thecus Backup Application and Nsync. With Nsync, users can set a time for the N5200 to automatically backup data to an external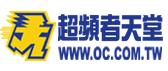 FTP server. If the external FTP server is another N5200, the connection can even be made via a secure connection for increased security. When disaster hits, users can easily recover their precious data from the external server. Nsync is a boon to small and medium enterprises, as it increases data security immensely."
To read the full review, check out: http://www.oc.com.tw/readvarticle.asp?id=8249
For more on Thecus Technology, go to: http://www.thecus.com/
---
About Thecus
Thecus® Technology Corp. specializes in IP Storage Server solutions. The company was established in 2004 with the mission to make technology as transparent and easy-to-use as possible, and to make products that are not only the best on the market, but are accessible to experts and novices alike. With a best-in-class R&D team highly experienced in storage hardware and software and with a keen customer focus, Thecus® stays close to the market to develop high-quality products to fulfill the storage needs of today's world.
For more information, please visit the Thecus® website at: http://www.thecus.com
For sales and other inquiries, please contact us via email: sales@thecus.com