For sales inquiries,
please contact us at:


sales@thecus.com
For marketing inquiries, please contact us at:


marketing@thecus.com
2010-06-11
The most versatile and secure four-bay NAS coming to Los Angeles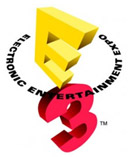 06/11/2010 – Held from June 15 to 17, the Electronic Entertainment Expo (E3) is the world's premiere trade show for computer and video games and related products. Every year, thousands of visitors converge in Los Angeles to discover the very latest in electronic entertainment. This year, Thecus® Technology, in association with Intel®, will display their latest and greatest four-bay NAS device that is perfect for digital media aficionados: the Thecus® N4200. With massive storage and bulletproof security, the N4200 is a tremendous multimedia storage and sharing device, and will be on display at the Intel booth (Booth #2962).
The N4200 is dubbed the Zero-Crash NAS for good reason. Inside the unit are several breakthrough technologies designed to keep data safe and sound at all times. The first is a unique Dual DOM design which adds OS redundancy to ensure that the N4200 is always running at peak performance. In addition to that, the N4200 also comes with a Mini UPS unit, which provides power in case of a power failure. That way, any unwritten data can be stored to the hard disks and the unit can be safely powered down. This also helps tremendously during a firmware upgrade, where sudden power loss can result in system damage. With the N4200, users can enjoy their digital lifestyle with no interruption, safe in the fact that their photos, music, and videos are always available to them 24/7.
E3 Expo is by far the largest, most influential global computer and video game trade show. Thousands of visitors including software developers, programmers, buyers, retailers, media and more visit the show every year to discover the latest in interactive entertainment. Video game enthusiasts from across the country attend E3 Expo in droves, and for these users, digital media like photos, videos and music are part of their everyday lives. A network storage appliance like the N4200 is ideal for sharing, storing, and enjoying their digital content, and at E3, gamers will get to experience how a NAS can enhance their digital lifestyle by visiting the Intel booth.
"The E3 Expo is the most important show in this space, and we are very pleased to display our award-winning N4200 at the Intel booth this year," said Thecus® General Manager Florence Shih. "Featuring unrivaled reliability, security, and ease of use, the N4200 has been one of our most popular NAS units to date, and we look forward to demonstrating just how gamers can take advantage of it at Intel's E3 2010 booth."
Check out the Thecus® N4200 at the E3 2010 Intel booth (Booth #2962) from June 15 to 17.
---
About Thecus
®
Thecus® Technology Corp. specializes in IP Storage Server solutions, including Network Attached Storage (
NAS
) , DAS, External Storage and Wireless Media
NAS
(Bank ) products. The company was established in 2004 with the mission to make technology as transparent and easy-to-use as possible, and to make products that are not only the best on the market, but are accessible to experts and novices alike. With a best-in-class R&D team highly experienced in storage hardware and Linux software and with a keen customer focus, Thecus® stays close to the market to develop high-quality products to fulfill the storage Server needs of today's world.
For sales inquiries, please contact us via email:
sales@thecus.com
For marketing inquiries, please contact us via email:
marketing@thecus.com