For sales inquiries,
please contact us at:


sales@thecus.com
For marketing inquiries, please contact us at:


marketing@thecus.com
2010-05-24
"The Thecus N4200 is a strong product with some really nice features"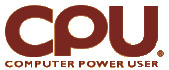 05/24/2010 – Great reviews of the Thecus® N4200 just keep rolling in. Innovating on several fronts, the N4200 is making huge waves in the hardware community, and recently, US home computing magazine Computer Power User was able to bring one of these zero-crash NAS units into their test labs. After looking at the N4200 from every conceivable angle, CPU Magazine was thoroughly impressed with the unit, awarding it a final score of 3.5 CPUs!
CPU Magazine kicks things off with an introduction to the N4200: "Network attached storage devices aren't particularly exciting to some users. Many are purely utilitarian and exist simply to store files. Thecus, however, has injected the NAS market with some very interesting products, full of useful features to benefit a broad range of users. Take the Thecus N4200. This device is more like an SFF PC than a simple NAS box. Powered by an Intel Atom CPU, the N4200 supports up to four internal 3.5-inch hard drives, two eSATA drives, and up to six external USB drives; it supports virtually every useful RAID mode for this number of drives."
Packed with great features, the N4200 is a lot more than just storage: "But the real standout feature of the N4200 is what Thecus calls "Dual Power." The device has a built-in lithium ion backup battery module that kicks in during a power failure in order to write cached data to the hard drives. Other features of the Thecus N4200 include a built-in 2.8-inch OLED; iTunes, media, and photo servers; autobackup software; and a completely revamped browser-based configuration menu system that's infinitely better than the older menus in previous Thecus NAS devices."
The performance of the N4200 is also very strong: "I tested the Thecus N4200 in a variety of configurations, with up to four WD 1TB drives running in various RAID modes, and the N4200 performed well regardless of how the drives were set up. Reading data from the N4200 to a Core i7-based desktop PC through a D-Link Gigabit switch resulted in transfer rates from 58 to 69MBps. Writes to the device hovered from 54 to 67MBps."
For the full review, check out:
http://www.computerpoweruser.com/editorial/
article.asp?article=articles%2Farchive%2Fc1006%2F13b06%
2F13b06.asp&articleid=63779&guid=8B98A5B3D12941358C8488678EA4368C&
searchtype=0&WordList=THECUS&bJumpTo=True
For more information on the N4200, check out:
http://www.thecus.com/products_over.php?cid=10&pid=220
---
About Thecus
®
Thecus® Technology Corp. specializes in IP Storage Server solutions, including Network Attached Storage (
NAS
) , DAS, External Storage and Wireless Media
NAS
(Bank ) products. The company was established in 2004 with the mission to make technology as transparent and easy-to-use as possible, and to make products that are not only the best on the market, but are accessible to experts and novices alike. With a best-in-class R&D team highly experienced in storage hardware and Linux software and with a keen customer focus, Thecus® stays close to the market to develop high-quality products to fulfill the storage Server needs of today's world.
For sales inquiries, please contact us via email:
sales@thecus.com
For marketing inquiries, please contact us via email:
marketing@thecus.com