For sales inquiries,
please contact us at:


sales@thecus.com
For marketing inquiries, please contact us at:


marketing@thecus.com
2010-05-03
Editors applaud versatility and advanced data protection functionality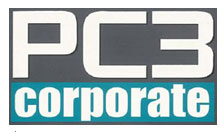 05/03/2010 – The N0503 from Thecus® is quickly becoming the go-to NAS device for users that require that extra dose of flexibility. In their March 2010 issue, PC3 Corporate Magazine did a roundup of eight NAS devices, including the N0503. In the end, the versatile N0503 came through with flying colors, as editors lauded its incredible flexibility, data protection features, and low power usage!
Multiple RAID modes and dual hard disk form factor support increase flexibility: "The N0503 ComboNAS, in addition to supporting multiple RAID modes, also supports two different kinds of hard disks. First, let's discuss the RAID modes it supports. The N0503 ComboNAS supports RAID 0, 1, 5, 6, and JBOD modes, greatly increasing the protection of any data stored inside. In terms of hard disk support, it can accommodate up to three 3.5" hard disks, or up to 5 2.5" hard disks, making it the first NAS on the market that can support two different kinds of disks. This enhances the upgrade options and overall flexibility for both small to medium businesses."
Advanced data protection means your data is safe with the N0503 ComboNAS: "The N0503 ComboNAS has extremely advanced data protection functions, including Disk Array Roaming and NSync. On the backup side of things, users can use Thecus' own backup utility to quickly have data backed up on the NAS, speeding up the backup process and reducing the need for users to mess with troubling settings."
Users can also save money on power bills with the N0503: "The N0503 ComboNAS allows users to set when the unit powers on and powers off, for instance having the unit power on during office hours, and turning off automatically after work. This way, users can save on overall power usage. In addition, the N0503 ComboNAS has wake-on-LAN functionality, which means that you can turn the NAS on and off by issuing a command through the network - greatly saving power in the process."
For the full review, check out the March 2010 issue of PC3 Corporate Magazine.
For more information on the N0503, check out:
http://www.thecus.com/products_over.php?cid=12&pid=179
---
About Thecus
®
Thecus® Technology Corp. specializes in IP Storage Server solutions, including Network Attached Storage (
NAS
) , DAS, External Storage and Wireless Media
NAS
(Bank ) products. The company was established in 2004 with the mission to make technology as transparent and easy-to-use as possible, and to make products that are not only the best on the market, but are accessible to experts and novices alike. With a best-in-class R&D team highly experienced in storage hardware and Linux software and with a keen customer focus, Thecus® stays close to the market to develop high-quality products to fulfill the storage Server needs of today's world.
For sales inquiries, please contact us via email:
sales@thecus.com
For marketing inquiries, please contact us via email:
marketing@thecus.com