For sales inquiries,
please contact us at:


sales@thecus.com
For marketing inquiries, please contact us at:


marketing@thecus.com
2010-04-19
Highly flexible and powerful NAS scores 90 points with iTrends editors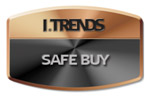 04/19/2010 – Whether it is equipped with 2.5" or 3.5" hard disks, the N0503 ComboNAS from Thecus® is sure to please a wide variety of users with its flexibility and power. The folks over at I.Trends recently did a detailed review of the N0503, and in the end, they were mighty impressed with it. Editors like it so much that they awarded it with their Safe Buy Award, and a final score of 90 points!
The N0503 sports a very smart design and all the things you need to get going right away: "There should be no tools used at all, as small arms fit into holes on the side of the HDD and fastened with thumbscrews on the end of each rail. It's actually a very smart system Thecus has made in a simple way. It is quite a nice bundle that Thecus has included with their NAS server that is missing nothing and now we are a little curious to see how the HDD system is built up since we can choose between 2 different configurations depending on the disc size we want to use."
Performance of the N0503 is also very strong: "This is our first series of results with the Thecus N0503 and it is definitely not disappointing figures it throws on the table compared to other NAS solutions we have looked at through the ages. 35.3 MB/s is said to be well done for a 4.3GB ISO file to be chewed over for the PC from the NAS server, but also the opposite way is really good for Thecus…These are figures and details showing that the Thecus N0503 ComboNAS is aimed at both home and business. Thecus has all the important functions, which gives a lot of opportunities for the individual user of the NAS server."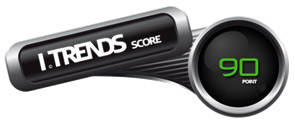 The conclusion? "Thecus N0503 ComboNAS rates on our iTrends scale up to a stunning 90 points. It is a 3/5-disk hybrid NAS solution that very satisfactory built, and is also very easy in terms of installation of hard drives and the overall design of the NAS server… Thecus N0503 ComboNAS also receives our "Safe Buy" certificate for a compact NAS server with plenty of muscle and opportunities whether 3 or 5 hard drives are put into operation. It is a solution that does not burden the budget and power consumption is generally sensible due ATOM platform's advantages as a low power platform."
For the full review, check out: http://www.itrends.dk/13747
For more information on the N0503, check out:
http://www.thecus.com/products_over.php?cid=12&pid=179
---
About Thecus
®
Thecus® Technology Corp. specializes in IP Storage Server solutions, including Network Attached Storage (
NAS
) , DAS, External Storage and Wireless Media
NAS
(Bank ) products. The company was established in 2004 with the mission to make technology as transparent and easy-to-use as possible, and to make products that are not only the best on the market, but are accessible to experts and novices alike. With a best-in-class R&D team highly experienced in storage hardware and Linux software and with a keen customer focus, Thecus® stays close to the market to develop high-quality products to fulfill the storage Server needs of today's world.
For sales inquiries, please contact us via email:
sales@thecus.com
For marketing inquiries, please contact us via email:
marketing@thecus.com