For sales inquiries,
please contact us at:


sales@thecus.com
For marketing inquiries, please contact us at:


marketing@thecus.com
2010-04-14
"Super versatile NAS with all sorts of functionality"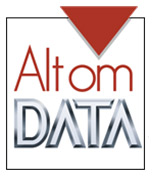 04/14/2010 – With the Thecus® N0503, versatility is the name of the game. Equipped with Thecus®' unique combo drive bays, the N0503 can be outfitted with 3.5" for maximum storage, or 2.5" drives for lower power consumption and enhanced RAID modes. The editors of Alt om Data managed to take the N0503 and put it to the test. In the end, editors were very impressed with the N0503, and gave it a final overall score of 4 out of 5 stars!
Alt om Data editors notice quickly why the N0503 is dubbed a ComboNAS: "As suggested, the N0503 ComboNAS from Thecus a somewhat different NAS than what is normally found on the market. Often you can choose 3.5" versions or 2.5" versions if you want a smaller form factor. But the Thecus N0503 makes it possible for you to choose. There can either be three 3.5 "hard drives mounted in the unit or up to five 2.5" hard drives, however, they are of course talking about either or. To fit 3.5" hard drives in the NAS server, you must disconnect the frame to fit 2.5" hard drives. This is easily removed by unscrewing two thumb screws loose and pulling the frame out from the mounting space for 3.5" hard drives."
Hardware-wise, the N0503 is sure to impress: "Now we could begin testing the hardware, which sports an Atom processor. To complement this, there is 1GB of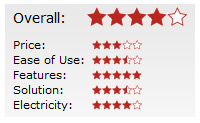 DDR2 RAM and 2 RJ45 1Gbit/s connectors, 1 e-SATA connector and 2 USB 2.0 ports. Moreover, an expansion slot, which can be fitted with a PCI expansion card. The hardware part is, in other words impressive, nothing less."
The N0503 is packed with great functions: "This NAS is quite advanced and supports many different functions…Media Server supports DLNA or UPnP devices, iTunes server, print server, FTP server, and photo server functionality. Of course, the usual file server capabilities and backup can also be easily initialized with this NAS."
For the full review, check out:
http://www.altomdata.dk/multiformat_nas_lagring
For more information on the N0503, check out:
http://www.thecus.com/products_over.php?cid=12&pid=179
---
About Thecus
®
Thecus® Technology Corp. specializes in IP Storage Server solutions, including Network Attached Storage (
NAS
) , DAS, External Storage and Wireless Media
NAS
(Bank ) products. The company was established in 2004 with the mission to make technology as transparent and easy-to-use as possible, and to make products that are not only the best on the market, but are accessible to experts and novices alike. With a best-in-class R&D team highly experienced in storage hardware and Linux software and with a keen customer focus, Thecus® stays close to the market to develop high-quality products to fulfill the storage Server needs of today's world.
For sales inquiries, please contact us via email:
sales@thecus.com
For marketing inquiries, please contact us via email:
marketing@thecus.com