For sales inquiries,
please contact us at:


sales@thecus.com
For marketing inquiries, please contact us at:


marketing@thecus.com
2017-04-27
"It's a full Windows machine basically in a box."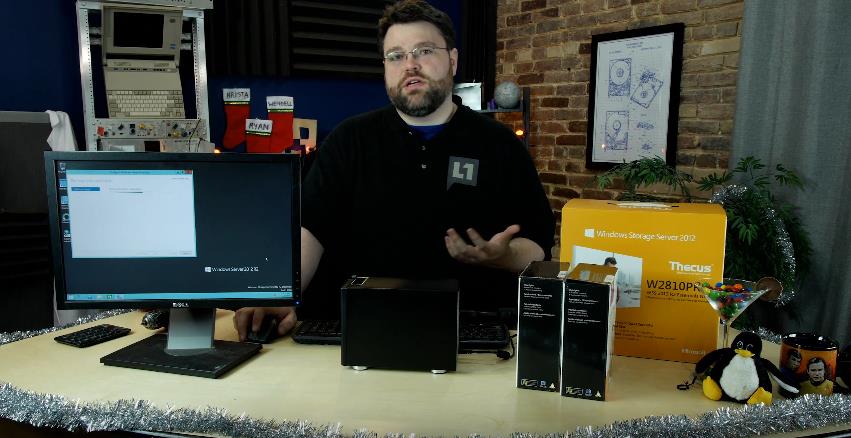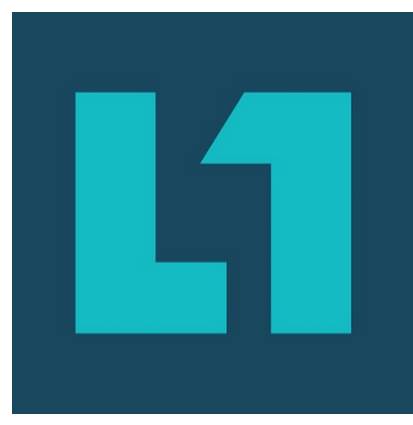 04/27/2017 – At the start of this year Wendell and the team at
Level 1 Techs
reviewed the
W2810PRO
, but in doing so also covered information concerning SMB multi-channel and how to best to set this up with this Thecus Windows NAS that runs on Windows Storage Server Essentials R2. It is a detailed and informative video that is well worth watching.
"This is a
device that has 4GB of DDR3 RAM, a Quad-Core Celeron N3160 CPU but it's
running Windows Storage Server 2012 R2.
This is designed to go into a windows network but it is mac compatible. You can
do time machine backups, if nothing else you can mount a sparse image on SMB share and back up to time machine that way.
It's a full Windows machine basically in a box
.

"
"Windows storage server 2012 features data deduplication, storage, spaces file history support, NTFS, online scan and repair, windows client integration via Launchpad. Native NTFS support FAT32, EFS and ReFS".
ReFS is a technology from Microsoft that detects file corruption.
"If you use Raid 1, a simple two drive Raid 1, ReFS will work to correct corruption. It can tell which drive has the corrupt data and then will use the correct copy automatically. It will detect and repair.

So if you are in small business environment with network storage and are hedging your bets against bit rot in a Windows environment with RAID 1, ReFS is really the safest option.

"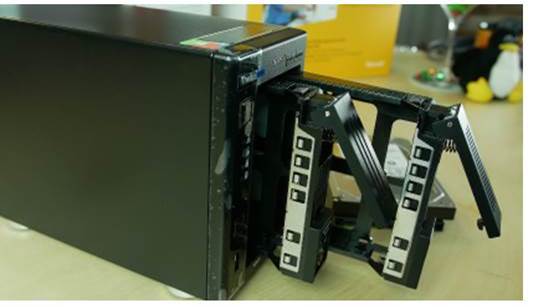 Some features are only available on Windows, with no equivalents in the open source world.
"If your organization uses office 365 in the cloud this has better integration, it also has integration with Azure Active Directory. If you are using local active directory, you can use that with this just fine too."
"It's a pretty easy pretty basic setup, if you just read the screens and next your way through it. I would be surprised if you encounter a problem."
"
Now this does also include your Windows Server 2012 Essentials license
, just to be clear about that. There's no client access
licenses or anything like that, this is
recommended for up to 50 devices
although with a busy Network 50 devices
would really be pushing it . You probably
want to get one of the higher-end models
to handle that."
For higher-end models look at the
W4810
or
W5810
.
"Now one thing I want you to listen to is the lack of noise. I mean even though I put two spinning mechanical hard drives in this thing, you can't really hear this. It's a very very quiet machine. […]

It's whisper quiet. If this were in a living room, you'd be hard-pressed to hear it over the background noise of a house.

"
"When you consider the cost of the windows license it actually works pretty well I'm impressed."
Thanks to
Wendell
at
Level 1 Techs
for this review.
To read the entire review, go to:
https://www.youtube.com/watch?v=fZBc5Eck3XE&t=25s
For more information about the W2810PRO, go to:
http://wss.thecus.com/product_W2810PRO.php
For more information on where to buy this product, go to:
www.thecus.com/wtb.php
---
About Thecus®
Established in 2004, Thecus Technology Corp provides market leading network attached storage and network video recorder solutions, committed to revolutionize how everyone from home user to enterprise level business centrally stores, manages and accesses their digital data both onsite and cloud-based. Thecus strives to deliver continuous innovation through cutting edge technology and design to provide data storage with the most customer-friendly platform, rapid performance and robust security. In May 2016, Thecus was formally acquired by Ennoconn Corporation and thus became part of the Foxconn IPC Technology group. Partnered together this diverse group of companies work in tandem to provide a total IoT (Internet of Things) solution. Now with an unparalleled portfolio to work with, Thecus is collaborating to bring unprecedented change to the network storage industry.