For sales inquiries,
please contact us at:


sales@thecus.com
For marketing inquiries, please contact us at:


marketing@thecus.com
2017-02-21
"Considering that we are using this WSS as a home PC for its multimedia functionality, why not as a living room console with two controllers."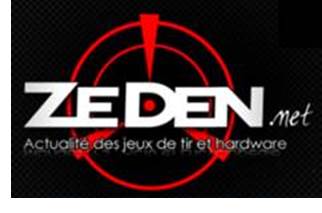 Taiwan – Taipei,
02/21/2017
. Zeden is a website dedicated to the gaming community. They provide their readers with all the latest information on hardware for gaming computers, and test out games. The team from Zeden generally use a NAS traditionally to backup, share and protect their data. However, being passionate about videogame culture, they managed to use this particular NAS that runs on
Windows Storage Server Essentials R2 Essentials,
as a living room console.
Benchmark, dissecting Thecus W4810 capacities
Because the W4810 runs on Windows, the team at Zeden utilized the NAS as a small living room computer. Thanks to the Windows platform, they were able to benchmark the NAS CPU. They used
LinX
to test the CPU power,
Super Pi
to calculate its speed calculating the Pi number at 2 million decimals, and
3DMark11
to assess the capacity of its graphic motherboard. From these results, they came up with several alternative uses for the NAS.
"It is difficult to compare the results of a NAS and a platform X99 that is dedicated to game play ... But we can say that, certainly, that though this WSS does not achieve the performance of a real PC gaming computer, it does however not have to blush in front of an entry-level machine, like one equipped with a Core i3 without an additional graphics card. From these results, we can consider a number of uses, such as multimedia and retro gaming!"
Multimedia use for a NAS
After testing its performance they used the Thecus W4810 as a multimedia server
"It is true that it is pleasant to be able to use a PC on a large screen, like a TV, to fully enjoy the 1080p rendering of videos. The connectivity of the NAS allows it to be perfectly at ease in this area. Whether on YouTube, Twitch, or downloading (legally of course) for movies and series, you will not be disappointed […] moreover, because it is a server, you can access your multimedia data from your NAS anywhere in the world.
Retrogaming!
The Zeden team is fond of new technologies, but their first passion is videogames. Their generation grew up at the same time as the first game consoles, during the 80's and 90's. Today with a bit of nostalgia, a lot of people in their thirties wish to play the good old games they used to play. With the characteristics of the W4810, Zeden were able to install emulators from Super Nintendo and Sega Megadrive. "
The characteristics of this server allow us to easily play with our old console games. Whether on the Nintendo platform, or Sega, the list of possibilities is long."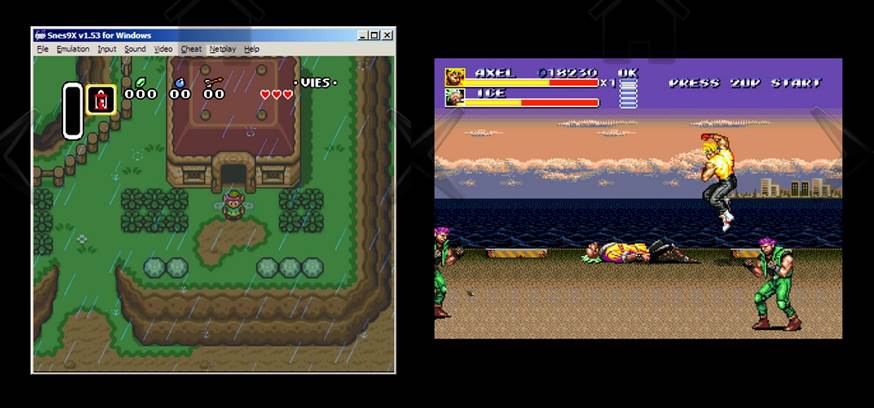 Conclusion
Thecus and its WSS series provide end users with all the functionalities that you seek from a storage server (data protection, high capacity …). In addition, Thecus proposes a multimedia ready device via its HDMI, SPDIF and DisplayPort. Zeden's team has now added one more functionality to this Thecus NAS, transforming it into a videogame console, able to run emulators based on the Windows platform.
"It will be possible to play games, but be careful, the configuration will block the most gourmous games, but if you are a fan of MineCraft, it will work without issue, with the advantage of having the server locally
24/7."
We thank Jean-Baptiste and Pierre-Alexis at Zeden for the test and the award.
For the whole W4810 review by Zeden, please go:
http://www.zeden.net/actu/24241-Test-Thecus-W4810-review
For more information on where to buy this product, please go to:
http://www.thecus.com/wtb.php
For more information on the Thecus W4810, please go to:
http://wss.thecus.com/product_W4810.php
---
About Thecus®
Established in 2004, Thecus Technology Corp provides market leading network attached storage and network video recorder solutions, committed to revolutionize how everyone from home user to enterprise level business centrally stores, manages and accesses their digital data both onsite and cloud-based. Thecus strives to deliver continuous innovation through cutting edge technology and design to provide data storage with the most customer-friendly platform, rapid performance and robust security. In May 2016, Thecus was formally acquired by Ennoconn Corporation and thus became part of the Foxconn IPC Technology group. Partnered together this diverse group of companies work in tandem to provide a total IoT (Internet of Things) solution. Now with an unparalleled portfolio to work with, Thecus is collaborating to bring unprecedented change to the network storage industry.