For sales inquiries,
please contact us at:


sales@thecus.com
For marketing inquiries, please contact us at:


marketing@thecus.com
2017-01-04
Create your own Multimedia hub with Thecus!
01/04/2017 - Long gone are the times where your NAS only served the single purpose of holding all your files in a centralized location. Today's NAS are equipped with powerful processors that can do so much more than serve you your files and thanks to their built-in iGPU they are even able to deliver 4K content directly to your TV. Today I'll show you how to set up an amazing home theater experience with just your Thecus NAS and a TV.
Plex Media Server and Player
Plex is a client-server media player system and software suite comprising two main components. The Plex Media Server is either running on Windows, MacOS, Linux, FreeBSD, or on a NAS which is the case here. It is an easy-to-use application which organizes music, photo, and video content from personal media libraries and streams it to their player counterparts.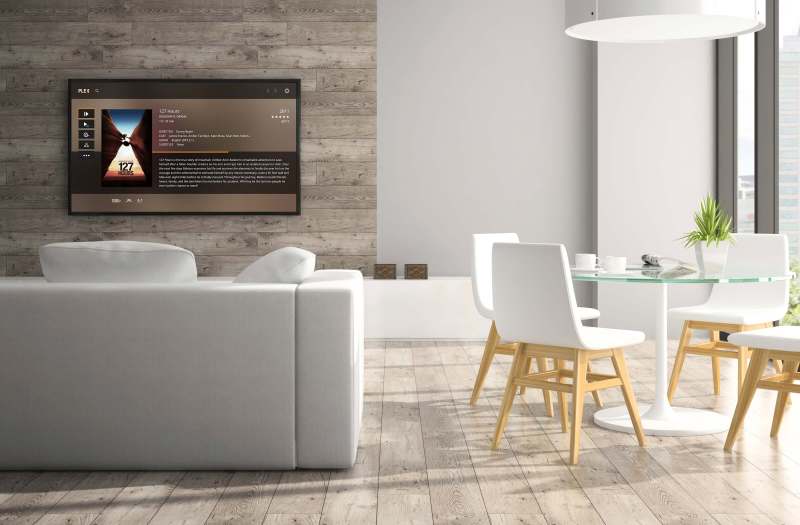 Using the Thecus NAS as a remote media station isn't a problem either thanks to DLNA/UPnP streaming as well as Apple TV and Chromecast streaming. Your consoles and mobile phones can also easily connect to the Plex server, even when you're on the go. Built-in DDNS features and mobile apps make it a breeze.

The players can either be the Plex Apps available for mobile devices, smart TVs, and streaming boxes – or users can utilize the web-based user interface of the Plex Media Server.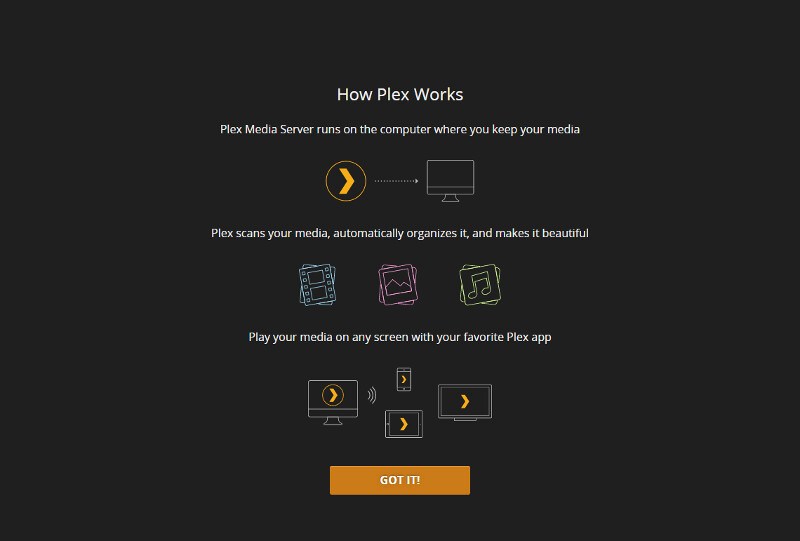 A premium version of the service called Plex Pass is also available. This is an optional purchase but it does offer advanced features like synchronization with mobile devices, access to cloud storage providers, up to date and high-quality metadata, matchings for music, multi-users mode, parental controls, access to high-quality trailers, and wireless synchronization from mobile devices to the server.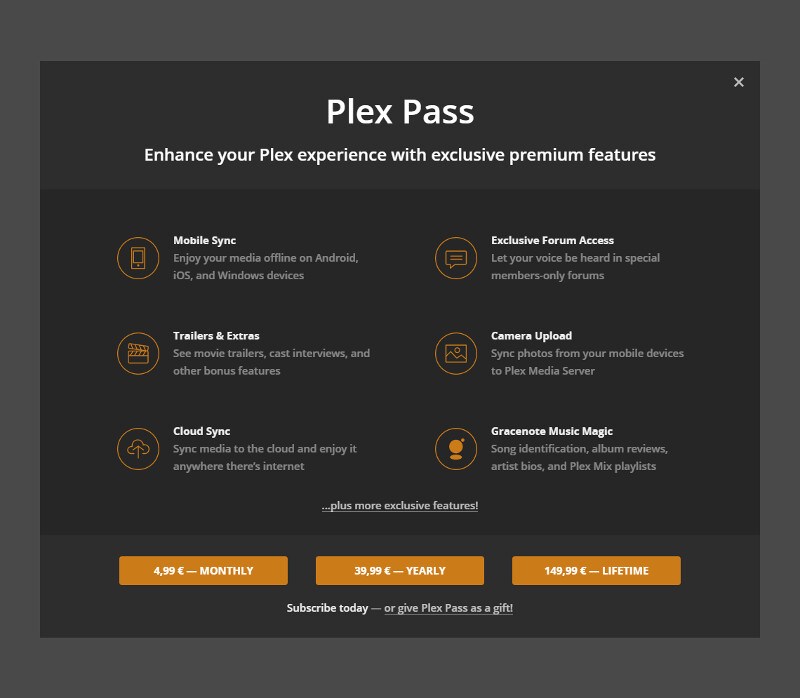 Plex is quick and easy to set up on a Thecus NAS. We've installed it through the app center and the initialization will only take a moment.

The first step is to give the server a name. Throughout this article, I will be using the same simple name for ease, but you might want to call it something more interesting. The important thing is that you can recognize it.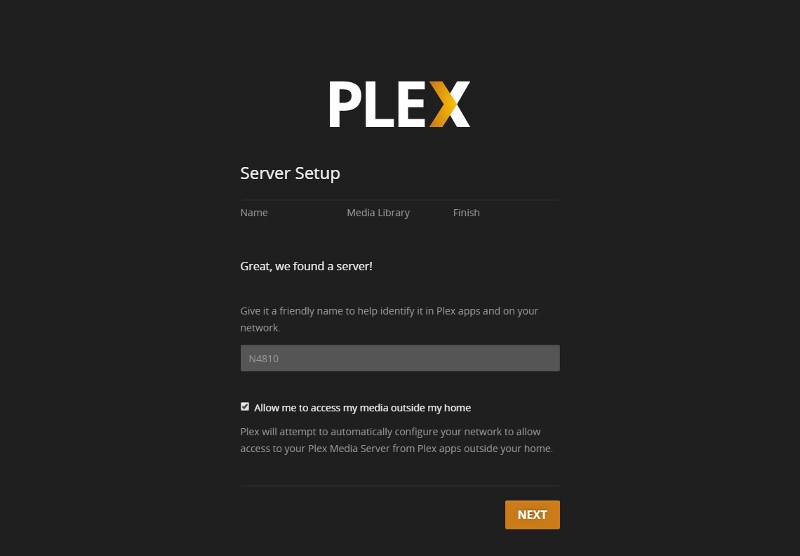 You can add your media library right away too, or you can skip it and do it later from the app itself.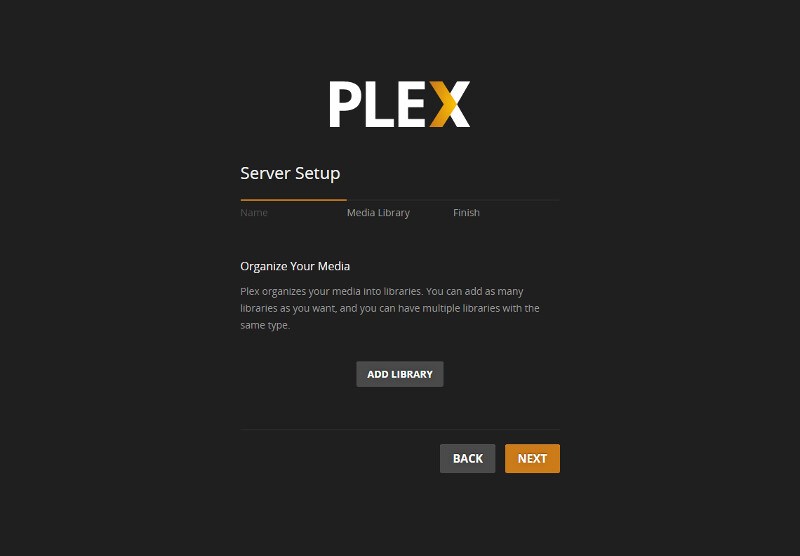 When you add a new library, you can select what kind of content it has and give it a name. In this case, I just took the entire TV Shows folder and added it. Not the best solution, but we'll get to that.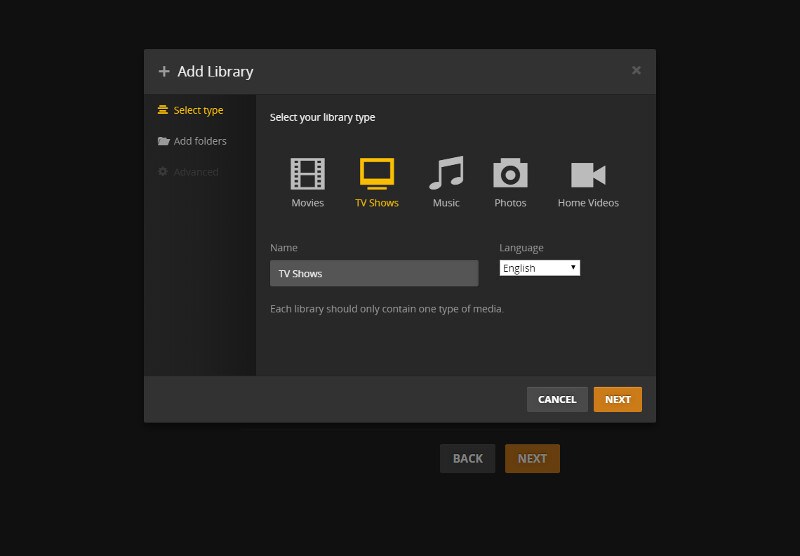 The shared folders on your Thecus NAS are located within the raid folder/link, in case you don't know where to look for them.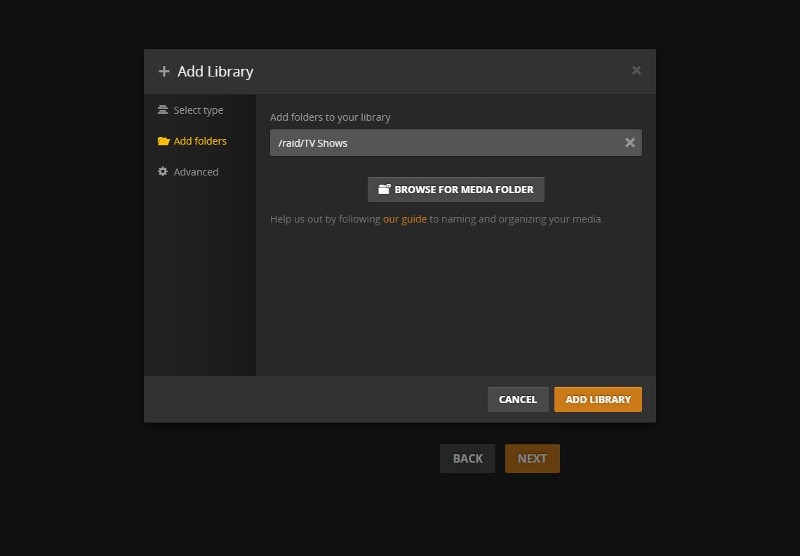 As we already see on this screenshot, down at the bottom, it can't fully figure out my folder structure and is as such trying to look for a show which is called Fantasy and SciFi. Doesn't matter, we'll fix that one we have it set up.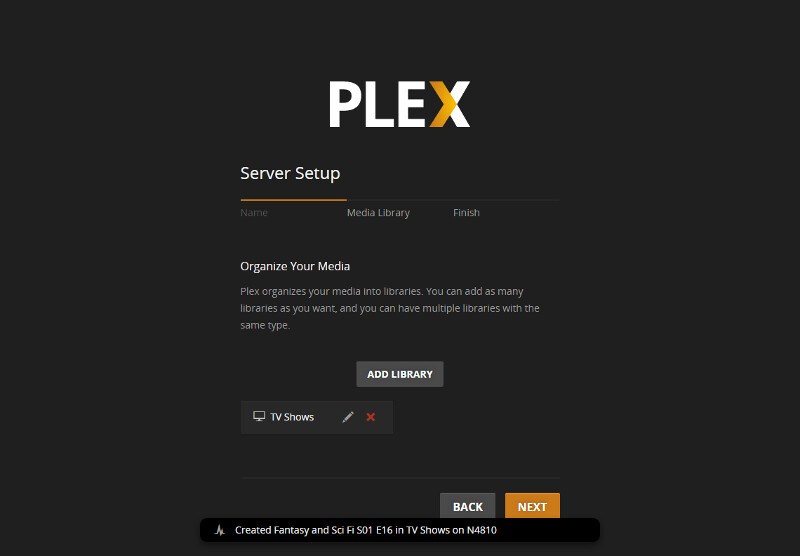 The last page of the initialization will link us to available apps for other devices, such as your smartphone and tablet. You can also choose to send anonymous usage data to Plex if you want to.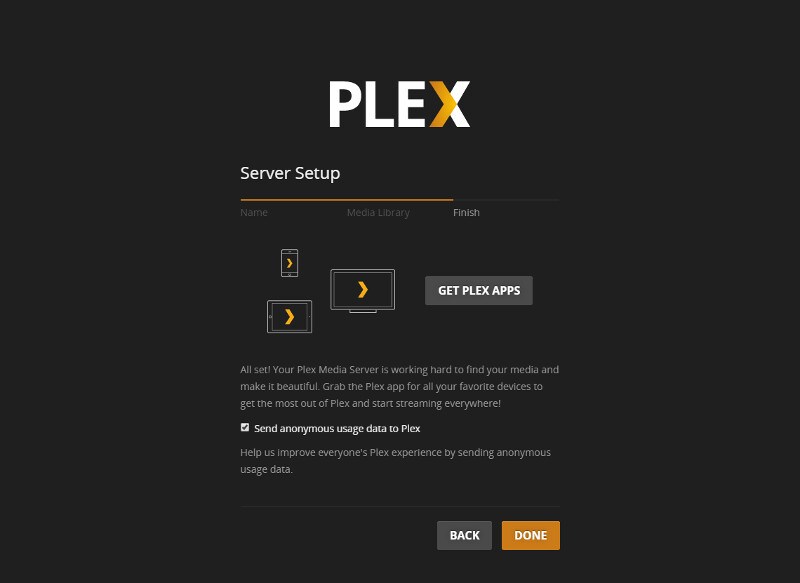 The Plex system is now up and running, but I still need to fix that error I made before when I added my TV shows. So I simply removed the library and added my Sitcoms and Fantasy folders separately. This also gives us much better control and a better view of our content. You'll see that below.

As you add new items, the Plex system will start to grab information on the content and list it. I've equipped each folder with an NFO file linking to the TV shows database and also a folder image. These will help the various media server apps to identify the content and list it with the proper information.

Grabbing all this information and building the database takes quite a bit of time, at least if your library is as big as mine. You can however already watch it all, it just doesn't show additional information, images, and trailers yet.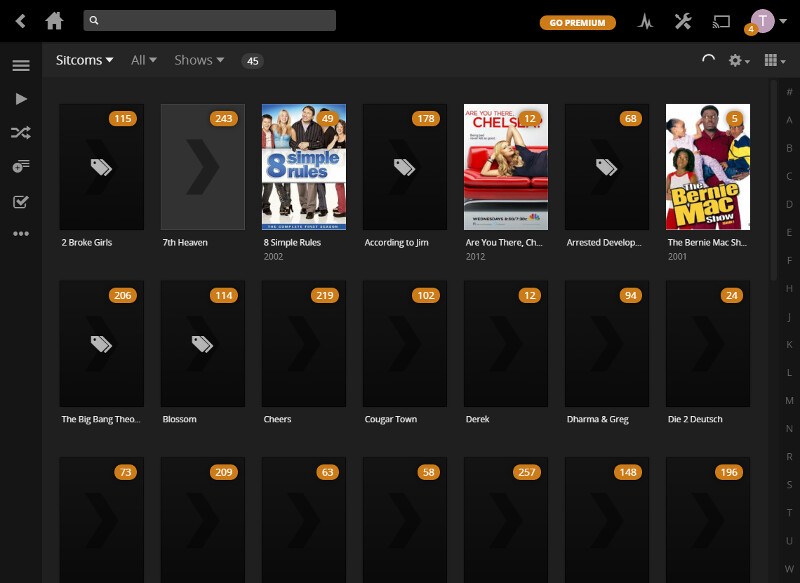 After some time, the system is ready and has indexed all the TV shows after which it will look something like this. As previously mentioned, I have an NFO file in each folder and that was more than enough for the system to find all the show information on its own, except for one. I might have made an error in the file for that show.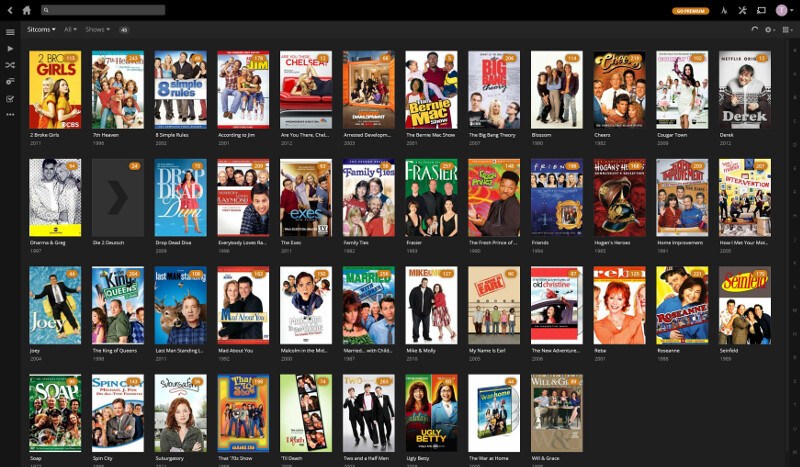 You can change the view in various ways with more or fewer details and sort by almost every factor. The detailed view will show both thumbnails and description.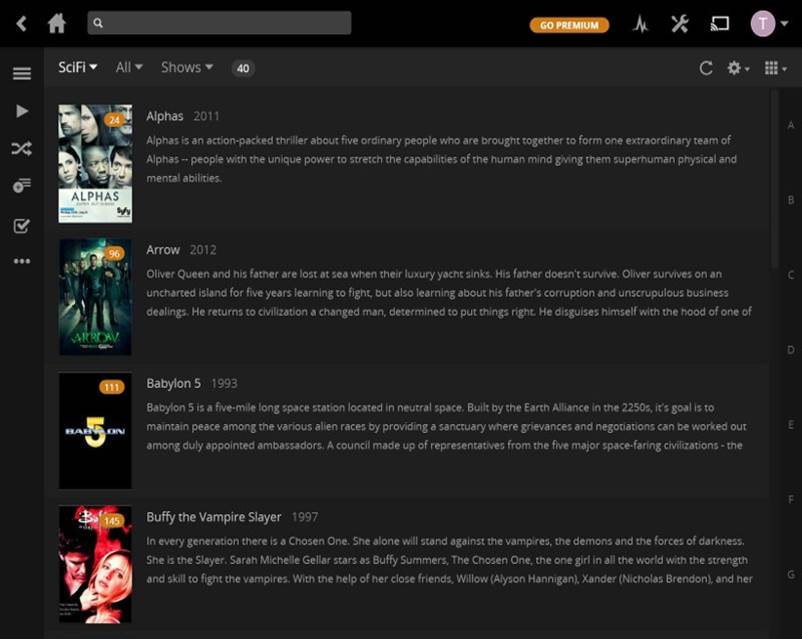 And there is also a simple list feature that will just list the names and original year it first aired. To the right side of the list windows, we also see starting letters which let us jump the list.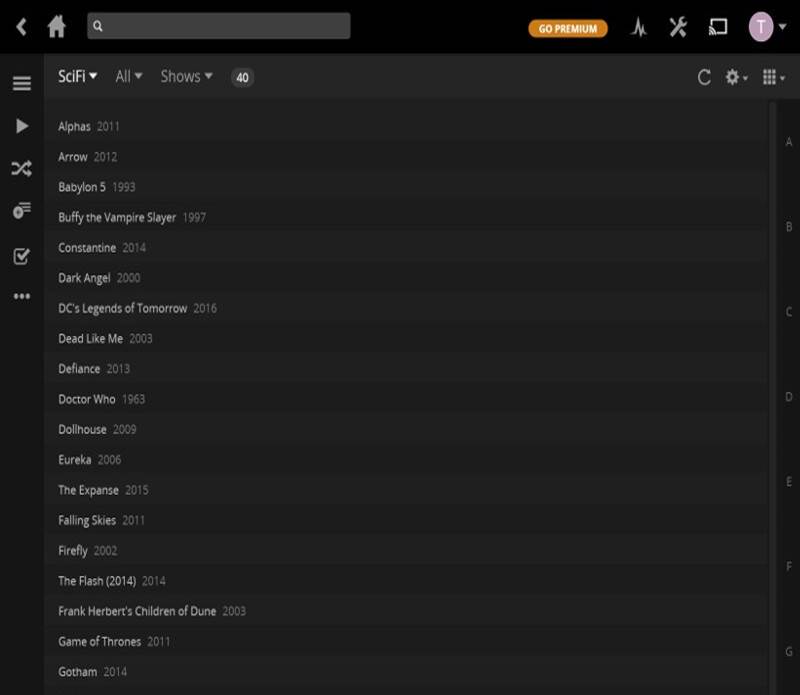 We can also sort the lists by various filters and attributes.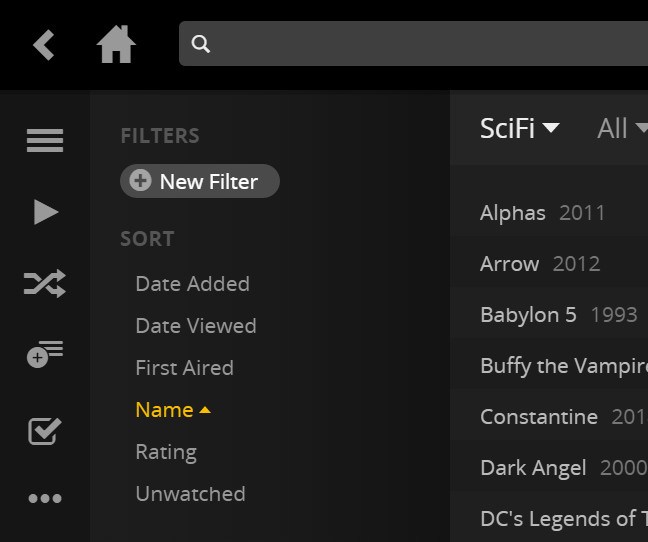 We can also check up on the full details when we enter a TV show or movie in our database, including rating and length.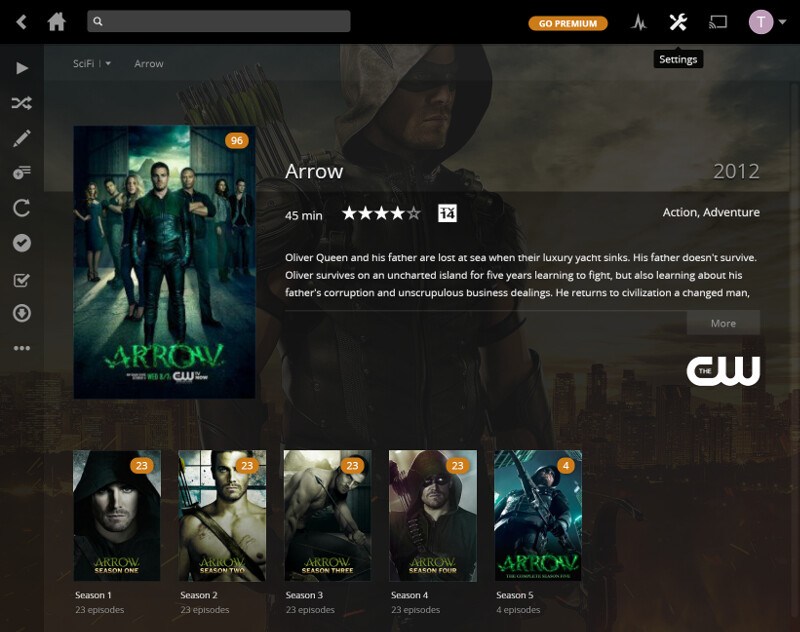 From the show page we can enter the episode lists and from here we can start the playback directly in our browser.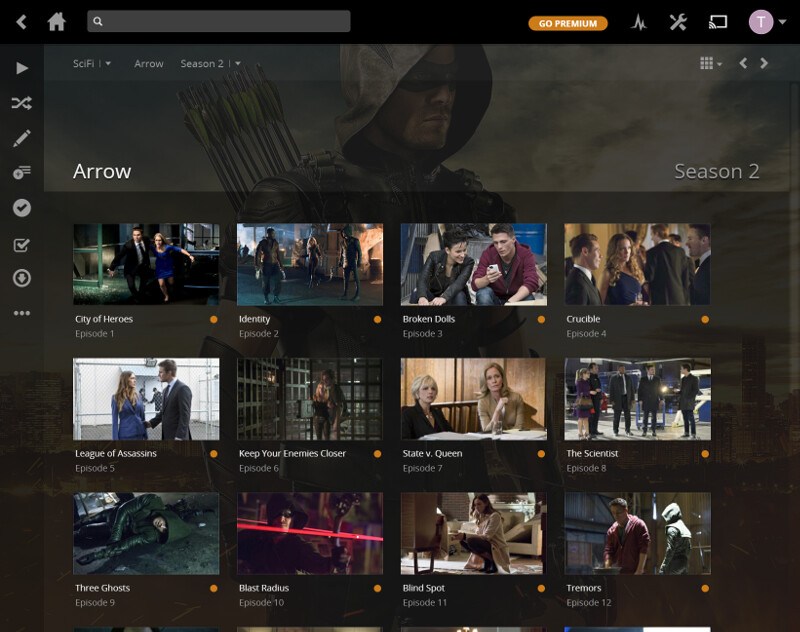 Now that we've added all our media to the server, it is time to play some of it. The playback is smooth and the quality is great on both audio and video.

Besides the browser view, we can also stream to other devices with Plex apps such as mobile phones, tablets, gaming consoles, and smart TVs. It also has a UPnP/DLNA service built-in which can stream to devices that don't have their own Plex app.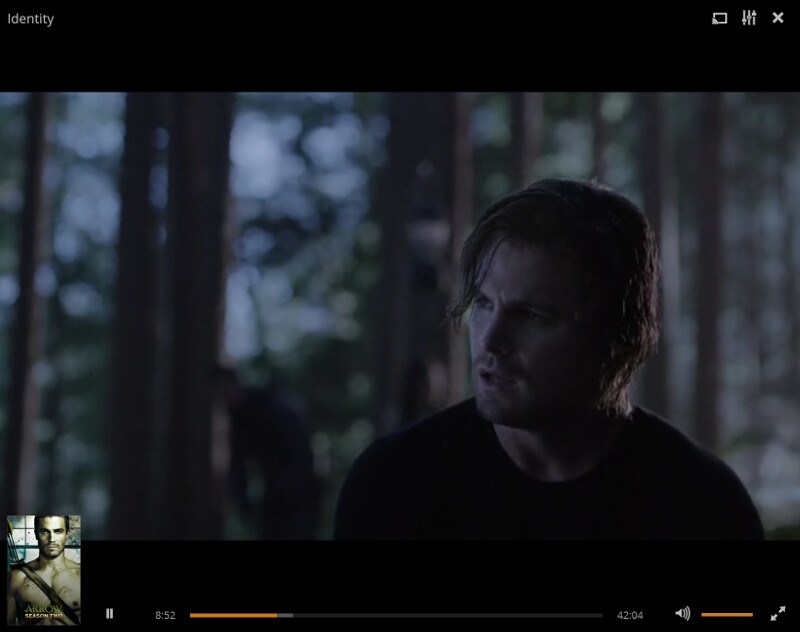 Plex also has a great status monitor that will keep you updated on the server's activity along with connected users, synchronization state, and conversions.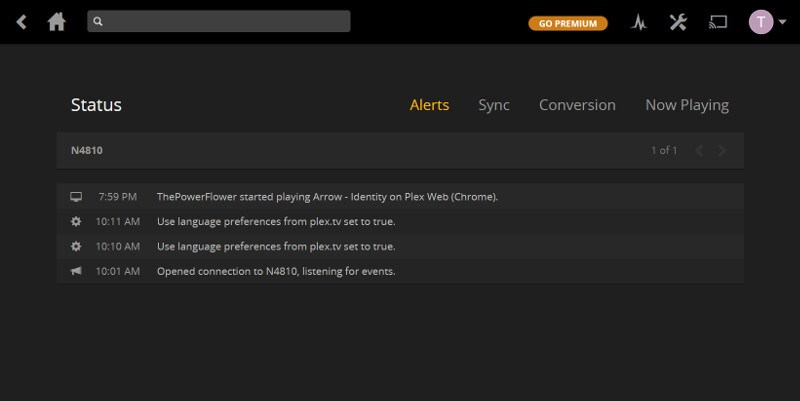 There's also a ton of settings that you can change and modify.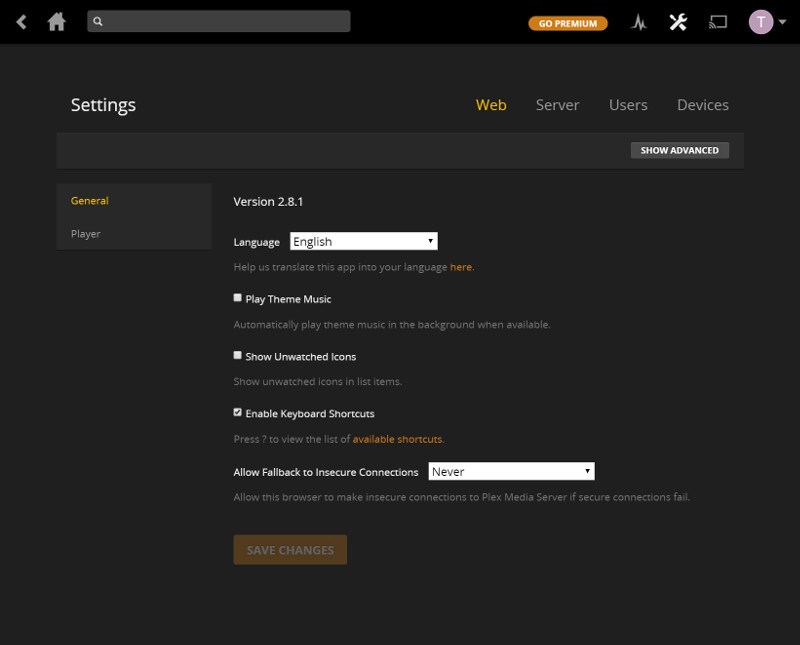 One of the main things you might want to take a look at is the remote streaming quality and match it to your mobile data plans and usage. Plex also keeps track of which devices connected to the server and when.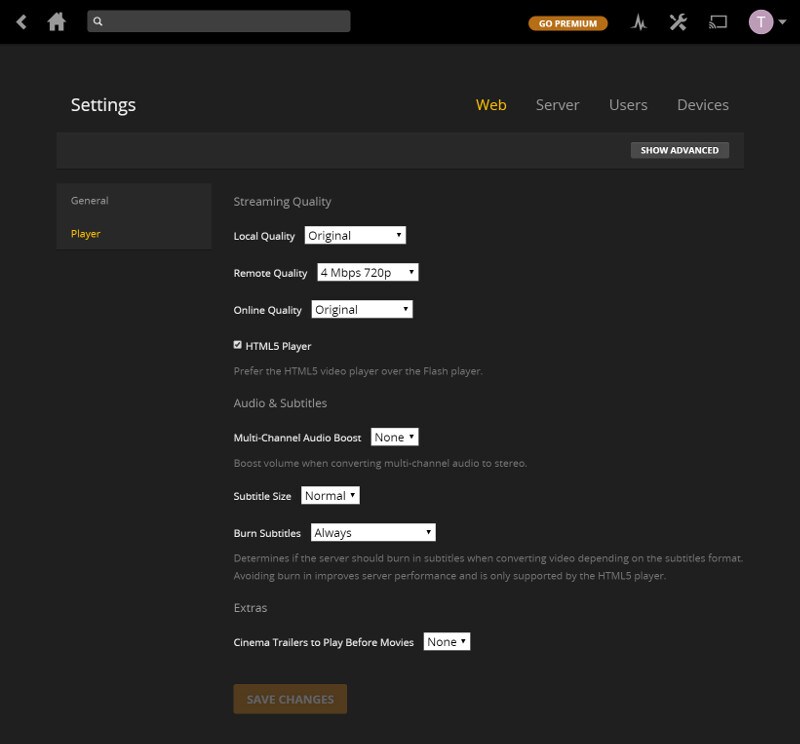 To best harness Plex Media's vast multimedia functionality, it is recommended to use Thecus'
N2810PRO
and
N4810
. These NASs offer truly a solid base for a media center. One of the key benefits is the connectivity. With
HDMI
and
DisplayPort
you can enjoy up to
4K
video resolutions and media playback directly on any screen with the appropriate connector. To ensure crystal clear digital sound to your amplifier a
SPDIF
port is available for the complete Multimedia experience.
Source:
http://www.eteknix.com/create-complete-media-center-solution-thecus-n4810/3/
---
About Thecus®
Established in 2004, Thecus Technology Corp provides market leading network attached storage and network video recorder solutions, committed to revolutionize how everyone from home user to enterprise level business centrally stores, manages and accesses their digital data both onsite and cloud-based. Thecus strives to deliver continuous innovation through cutting edge technology and design to provide data storage with the most customer-friendly platform, rapid performance and robust security. In May 2016, Thecus was formally acquired by Ennoconn Corporation and thus became part of the Foxconn IPC Technology group. Partnered together this diverse group of companies work in tandem to provide a total IoT (Internet of Things) solution. Now with an unparalleled portfolio to work with, Thecus is collaborating to bring unprecedented change to the network storage industry.