For sales inquiries,
please contact us at:


sales@thecus.com
For marketing inquiries, please contact us at:


marketing@thecus.com
2016-09-22
Thecus solves Chartered Accountancy Firm´s security and connectivity needs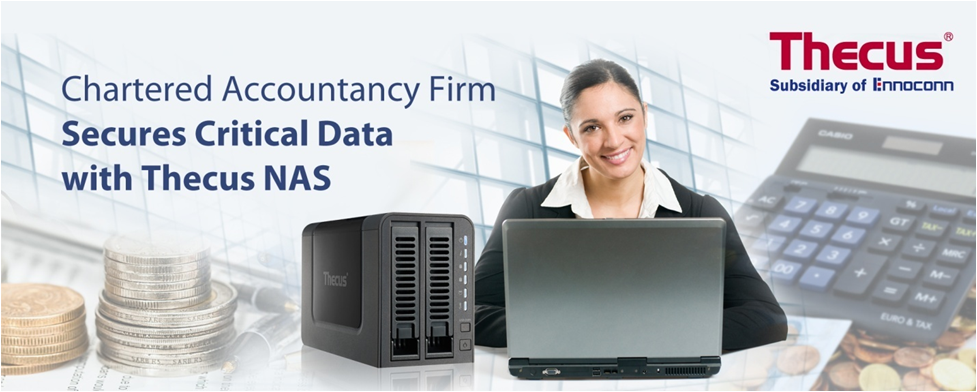 Accounting Services
Individuals and businesses entrust their financial future to chartered accountants, with the understanding that the firm is detail orientated, respects confidentiality and has a strong understanding what needs to be done from a financial perspective. Kaushal Manish and Company Chartered Accountants, as well as its two Senior Partners, employ a dedicated team of senior and junior consultants to achieve exactly this for each their customers.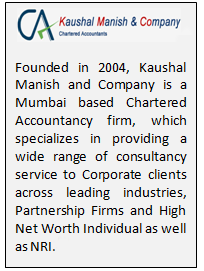 A Need for Advanced Storage
A high business priority had always been to ensure the firm's level of quality assurance, with each senior consultant dedicating their time to specific clients' accounts, being aided by junior consultants. On a daily basis they administer their clients' accounts, uploading the most up to date monetary transactions; various journals, ledgers, and supporting documents. This procedure involved checking and then rechecking, by each of the multiple level staff members. Work completed by a junior consultant needed to be reviewed and shared by a senior consultant and then finally signed off by one of the Senior Partners. However, they felt that their current method of data sharing between the employees lacked proper protocol, the sharing of vast information of numerous accounts between all employees ran a risk of data integrity. If serious data loss occurred due to computer failure, being mishandled by a consultant, outside hacking or a virus it could potentially result in complete business failure.
The Purchase
Upon contacting Apical, a major distributor of Thecus, the accountancy firm decided on the purchasing of two Thecus NAS. These storage solutions were able to enhance their business' organization security and organizational practices by utilizing a number of functions.
Greater Security and Connectivity
Backups with RSyncs
The firm purchased the second NAS to be able to access Thecus's Rsync Backup Module, which gives users flexibility with remote backup capability. The main ability of Rsync is the ability to backup data to a remote server, known as remote replication. If any problems and data loss occurs, restoration is fast and easy. The firm keeps their second NAS at a remote location, protecting the business from the disaster that would occur in case of a fire or an act of god.
ACL Privileges:
By using ACL (Access Control Lists) privileges, the firm was able to create shared folders containing clients' information, then grant or deny access to the consultants that were working with each specific client, further ensuring the security and privacy of each client's financial information.
5 years of Robust Performance
Kaushal Manish and Company Charted Accountants installed their two Thecus NAS five years ago, which have both been operating to protect the business' critical data stalwartly and without issue. Since the introduction of the Thecus NAS to the company, employees efficiency has remained high with optimized information accessibility, while the Senior Partners have been content knowing that that the business' data has been secure.
---
About Thecus®
Established in 2004, Thecus Technology Corp provides market leading network attached storage and network video recorder solutions, committed to revolutionize how everyone from home user to enterprise level business centrally stores, manages and accesses their digital data both onsite and cloud-based. Thecus strives to deliver continuous innovation through cutting edge technology and design to provide data storage with the most customer-friendly platform, rapid performance and robust security. In May 2016, Thecus was formally acquired by Ennoconn Corporation and thus became part of the Foxconn IPC Technology group. Partnered together this diverse group of companies work in tandem to provide a total IoT (Internet of Things) solution. Now with an unparalleled portfolio to work with, Thecus is collaborating to bring unprecedented change to the network storage industry.