For sales inquiries,
please contact us at:


sales@thecus.com
For marketing inquiries, please contact us at:


marketing@thecus.com
2015-12-31
"As a photographer it is most crucial to keep digital asset safe, secure and accessible anytime in today's fast world. Thecus N2310 is basic backup solution and highly recommended."
A Need for Storage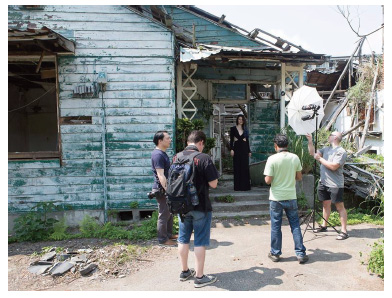 I use Nikon D800 for my daily photo shootings so its pretty easy that my Mac internal disks space gets filled within month and I have to move all my files over external hard drives. Previously this was my process for backup.As you can imagine there are loads of external hard disks laying around my Mac and its not the best solution in long term.
Thecus N2310 NAS

A month ago it was just time when my studio Mac internal hard disk space got filled up with heavy RAW and edited TIFF files and also almost new external 2TB WD hard disks went out of space. No more space left to move or copy files!
Fortunately we've received Thecus N2310 NAS to try out at right time! Its their basic product in soho/home category.Thecus was also generous to include 4TB Seagate 3.5" SATA hard disk with NAS device.
Energy Efficient: 14W with 2 HDD Loaded

Thecus N2310 is relatively small in size compare to other NAS device, it holds two 3.5" SATA disk drives and sits neatly in corner of my workstation. You can keep it on forever because it is energy efficient, only takes 5W without HDD and about 14W with 2 HDD loaded. Their manual says it only take 5 min to complete install but it took me few days because it was bit tricky to configure some IP settings. I emailed them asking for support installing it and they managed to get it working after exchanging few support tickets.

Self-RAID Creation for Easy Installation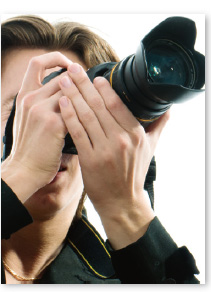 Lets take a look at how easy it is to install Thecus N2310 NAS. When you first time open newly arrived NAS device you have accessory bag, ethernet cable, power cord, power adaptor, quick installation guide, warranty card, all in one DVD. First step - Mount 3.5" SATA disk drive.
It is surprisingly easy to mount disk onto your NAS device. Open back of NAS device. Your will see 2 disk trays in two slots for disk 1 and disk 2. Take out disk 1 tray to mount 3.5" SATA disk drive. Use few screws to fix disk on device trey, place it back carefully inside device once all tighten up. You are now ready to run installation setup from your PC or Mac. Use installation disk provided with box or better just download latest firmware file from install.thecus.com
Once you run this file it will take you step-by-step installation guide. I assume you have internet hub connected to your pc or mac. Once you connect ethernet cable to hub then hub ethernet cable to your computer; Thecus setup will ask you to run raid installation. One may choose auto raid option in which case you will just have to wait until it finish setup. Next step create ID and password for your device. Once successfully create Thecus ID, you can access your Thecus N2310 device from web browser. At this point If your NAS does not show up, make sure it is properly connected to your local network.
How can a NAS empower photographers?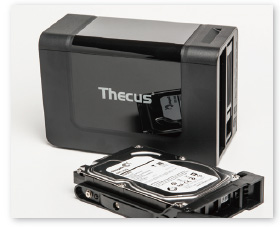 You may ask why not just use external hard disk, what do I need NAS for?
Here are some advantages using NAS device over external hard disk -

NAS servers create a central hub, backup server for your critical data


Massive Storage Space - Add 8TB or more!

You have all your data accessible anywhere in the world over the internet as long as your NAS is attached to internet and on all the time (It is energy efficient so no worries about excessive electricity cost) It act as personal cloud storage. Data on the go - anytime, anywhere!


One can use iOS, Android apps to view the contents of your NAS. I put selection of my best images in separate folder as portfolio for quick access for meetings.


USB one touch copy option! All you have to do is connect external disk to NAS device and hit copy button to backup all data.

Sharing capabilities - Media playback on your TV, Audio playback on your Hifi, or file sharing on multiple computers.

Automatic backing up of files.
As a photographer it is most crucial to keep digital asset safe, secure and accessible anytime in today's fast world. Thecus N2310 is basic backup solution and highly recommended.
---
About Thecus®
Established in 2004, Thecus Technology Corp provides market leading network attached storage and network video recorder solutions, committed to revolutionize how everyone from home user to enterprise level business centrally stores, manages and accesses their digital data both onsite and cloud-based. Thecus strives to deliver continuous innovation through cutting edge technology and design to provide data storage with the most customer-friendly platform, rapid performance and robust security. In May 2016, Thecus was formally acquired by Ennoconn Corporation and thus became part of the Foxconn IPC Technology group. Partnered together this diverse group of companies work in tandem to provide a total IoT (Internet of Things) solution. Now with an unparalleled portfolio to work with, Thecus is collaborating to bring unprecedented change to the network storage industry.