For sales inquiries,
please contact us at:


sales@thecus.com
For marketing inquiries, please contact us at:


marketing@thecus.com
2015-10-29
"I can happily recommend the Thecus NAS to anyone who is considering stepping up to a more robust storage and backup system."

Moving From Chaos to Organization

For a busy professional photographer working for everyone from major international magazines to local, small businesses, image security is an essential component of my photography workflow. Backup, backup, backup cannot be repeated too many times. Two of the worst disasters for a photographer are running out of storage space, and having a hard drive fail while you're in the middle of something.

For years, my main backup system has been multiple hard drives. Looking around my office I count 12 external drives in use, ranging from 500GB to 2TB. In addition to that are a few older, smaller capacity drives that are probably ten years old that I've migrated the data off, as well as a couple of tough travel drives for when I'm on the road. And that's not counting the almost 2TB of drive space on my computer's internal drives. They're all organized in the JBOD system, or just a bunch of disks. I have them labeled and cataloged so that I can easily plug the right one in if I need to retrieve an older photograph, but that's about the extent of the organization.
Every time one gets full, or close to, I tell myself that I need to move to a more organized andexpandable system but never end up doing actually doing so.


Thecus N2310 NAS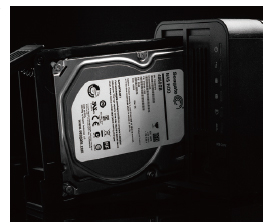 Enter the Thecus N2310 NAS. As a full disclaimer, I was approached by the company about working with them, and they provided me with a unit for review purposes. There was no pressure as to how I reviewed it, and as with any other product review I've done, what you're getting is my honest opinion of it after having worked with it for a few weeks. I also intend to do a follow up review in few months to see what it's like working with it longer term.
Back to the NAS. The offer came at the right time, as one of my drives was getting close to full and I'd have had to buy a new one, which meant I was immediately able to put the N2310 to use. It's a 2 bay system, and I begun with utilizing a single bay with a 4TB hard drive. The drive was kindly provided by Seagate who have teamed up with Thecus to cooperate with this review. Putting that in was simple. Open the bay door, slide it in, close the door. Took about ten seconds. The manual that came with it gave a link to the latest version of the install software so I downloaded that, turned everything on, and began the install procedure.

On my first attempt, something went wrong. I've no idea what, or if it was something that I did wrong, but about half way through it quit on me, and I had to begin again. The second time, following the same procedure it worked smoothly. It prompted me to create a Thecus ID and choose a unique DDNS (dynamic DNS) link. The N2310 showed up on my computer as an attached network drive, and I logged into the Admin section of the NAS, and thought I was ready to go. Moved a couple of files over and everything seemed to go smoothly. I then installed the T-OnTheGo app on my Android phone, logged into that and could see my files.
Perfect.

Great Service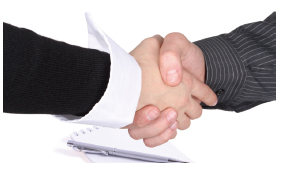 Until it wasn't. My wife and I have TV service from the same place we get our internet, and our TV media box sometimes hangs and only a router reboot will clear it. That happened a day or so after I'd gotten things set up, and because we have a dynamic IP, when we rebooted it meant I lost the connection to the NAS on the network. It turned out that although it had been working, I hadn't fully completed the install. There's one section in the FAQ / manual that is titled Commonly Used NAS Functions. Normally when I'm installing anything, by the time I get to something similar to that, it means that the install is finished, and what follows is more of a how-to user guide. For this though, there were a couple of steps after that point that were essential for the install that I'd missed.

Anyway, I got it touch with Thecus and one of their support engineers logged on to my computer remotely and set things up correctly and assigned a specific IP to the NAS. It didn't take him long at all, and if I had have read the entire manual at the beginning probably would have been able to do it myself. I have since tested with a router reboot and the device still works as its supposed to. I'd say it was user error by me, but it would be good if the manual was a bit clearer. A NAS is anything but plug and play.

One other issue I ran into, was having it appear as a network drive on my notebook computer. It was setup on my desktop, and my notebook (when at home) is on the same network. A quick message off to support to ask what to do got it going. I'd tried following the directions but for some reason, I'd thought I had to do the steps to enable it from my desktop where it was already installed, and it wouldn't work. As soon as I tried it from my laptop, I was up and running.

All in all, the install and setup procedure does require some care. So many things these days are plugand-play that it is worth remembering that not all electronic devices are so simple. Some do require more detailed setup.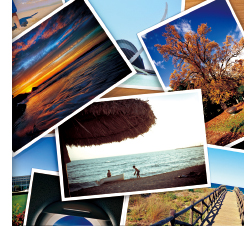 Now with everything setup, I happily began migrating files over to it, and backing things up. I have the N2310 set to turn on at 7.30 each morning and go off at midnight. The other day I walked into my office around 8am and the NAS was on and doing its thing. I turned my computer on and heard the ominous sound of a hard drive failing. Sure enough, my internal photos data drive had gone bad. It eventually booted and stayed up so I was able to doublecheck that I'd backed everything up (I had) but I knew it was going to die very soon. I launched Lightroom, and began working. Not long after, the bad drive went completely. With the N2310 up and running though, it was no problem. I simply pointed Lightroom to it and updated the photo locations and kept working without missing a beat. It was like nothing had gone wrong.

After repeatedly telling myself I need to move into a system such as this, finally having done so is a great relief. It's a system that I can see growing for me into the future as more and more data gets generated, and more work gets done. I can happily recommend the Thecus NAS to anyone who is considering stepping up to a more robust storage and backup system. My experience has generally been positive thus far, and where I have run into issues, it's generally been user error on my part, and very quickly solved with the help of the Thecus support staff. All in all, this is a system that is making my working life easier and more efficient, and that's always a good thing.
---
About Thecus®
Established in 2004, Thecus Technology Corp provides market leading network attached storage and network video recorder solutions, committed to revolutionize how everyone from home user to enterprise level business centrally stores, manages and accesses their digital data both onsite and cloud-based. Thecus strives to deliver continuous innovation through cutting edge technology and design to provide data storage with the most customer-friendly platform, rapid performance and robust security. In May 2016, Thecus was formally acquired by Ennoconn Corporation and thus became part of the Foxconn IPC Technology group. Partnered together this diverse group of companies work in tandem to provide a total IoT (Internet of Things) solution. Now with an unparalleled portfolio to work with, Thecus is collaborating to bring unprecedented change to the network storage industry.