For sales inquiries,
please contact us at:


sales@thecus.com
For marketing inquiries, please contact us at:


marketing@thecus.com
2014-09-26
"A power efficient, user friendly, and powerful little NAS"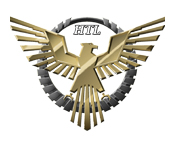 09/26/2014- Being nothing less than thorough, the team at HiTechLegion made sure to cover every inch of the 2-bay Thecus N2560 NAS in their review. From initial setup, day-to-day operation, and even security, they made sure to give their readers every possible insight into the device. So what did they discover?
Setup
"The physical installation of hard drives is really simple with the N2560 NAS and setup for quick swapping of drives. The front of the N2560 has a panel on it that opens with spring loaded drive bays. There is a tool-less set of brackets that clip into each drive, then the drive can simply be slid into the bay…"
"The Thecus N2560 NAS is setup with the home user and home office in mind. In particular, installing hard drive and building the RAID with the N2560 is very simple. Thecus has tried to make using their NAS devices easy to use. This is clear by the fact that their Intelligent NAS software is setup so that you can choose an automatic installation or a more advanced manual installation."
Operation
"Even though the N2560 uses a more powerful Intel Atom 1.6GHz processor than some of Thecus's other offerings, it is still set up to be an energy efficient device. At idle, it is rated to only use 9W of power and a total of 15W of power while under load. The one thing to note about power usage is that the 9W idle rating is with the hard drives in a spun down mode. Mechanical hard drives can certainly get hot when under load and heat generally reduces the life of electronic products. So Thecus has built in active cooling to the N2560 NAS, it is provided by a quiet fan that was not noticeable when the NAS was placed on the desk fairly close to where I sit at my computer."
Software
"The operating system that the N2560 runs on is Thecus OS 6, it is Linux based and expandable through plug-ins. There is a whole range of applications available from the application center within the NAS or the Thecus website that allow you to customize your device to suit your needs. One of the applications that I tested out with this NAS was the XBMC application which allowed me to utilize the HDMI port on the back of the NAS to have a media center on my television. I was able to save videos, in particular .mp4 files, to the NAS and stream them to my television through the HDMI port. The NAS was fully capable of streaming the same videos over the network, as well. Some other applications that are available include a photo gallery, BitTorrent client, mobile controls, and T-OnTheGo application so you have easy access through an application on your phone to the NAS."
Data Protection
"Security is always a concern when you are dealing with data and if you are looking into a NAS, you are clearly concerned about protecting your information. There are quite a bit of security options on the N2560 NAS, including an Access Control List (ACL) so that separate users could be given permissions to different areas/folders on the NAS. For example, you could set one folder up for each user in your home or office, or you could have an area for different job levels. Thankfully, there is a batch import option where you could upload a CSV file to set a bunch of user accounts, if need be. Most of the web services that can be setup offer a secure version that can be used, and the insecure protocols can be disabled through the admin panel, as well."
Conclusion
"Overall, what you get with the Thecus N2560 is a power efficient, user friendly, and powerful little NAS device that is priced reasonably for someone with multiple clients, like a power user or small home office." And as a result of this stellar performance, the team at HiTechLegion decided to award the N2560 their gold award for "its speed, expandability, quiet fan, and ease of use."
Thanks to Wade Arenberg and everyone at HiTechLegion for the review.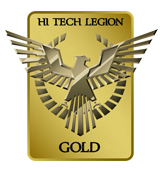 For the full review of the Thecus N2560 by HiTechLegion, go to:
http://www.hitechlegion.com/reviews/network/40207-thecus-n2560-network-attached-storage-nas-review
For more information on where to buy this product, go to:
http://www.thecus.com/wtb.php
For more information on the Thecus N2560, go to:
http://www.thecus.com/product.php?PROD_ID=96
---
About Thecus®
Established in 2004, Thecus Technology Corp provides market leading network attached storage and network video recorder solutions, committed to revolutionize how everyone from home user to enterprise level business centrally stores, manages and accesses their digital data both onsite and cloud-based. Thecus strives to deliver continuous innovation through cutting edge technology and design to provide data storage with the most customer-friendly platform, rapid performance and robust security. In May 2016, Thecus was formally acquired by Ennoconn Corporation and thus became part of the Foxconn IPC Technology group. Partnered together this diverse group of companies work in tandem to provide a total IoT (Internet of Things) solution. Now with an unparalleled portfolio to work with, Thecus is collaborating to bring unprecedented change to the network storage industry.