For sales inquiries,
please contact us at:


sales@thecus.com
For marketing inquiries, please contact us at:


marketing@thecus.com
2014-09-04
"It is nice to see a NAS company take networking seriously"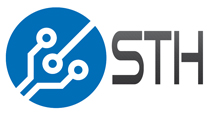 09/04/2014-Getting back to its roots, Thecus released the N7710-G and N8810U-G earlier this year to revitalize the high-end SMB market. As specialized networking tools, they proved attractive products for the team over at ServeTheHome who took an in-depth look at what a 10G business solution can do.
Hardware
Looking at the core of the N7710-G, "Thecus has a few key differentiation points in terms of hardware specifications aside from the audio/ video outputs. First, Thecus has 4GB of ECC RAM where many competitive systems are still using 1GB of RAM." Besides this, there is also the 10 gigabit networking card, which makes the N7710-G "one of the least expensive NAS units with onboard 10 gigabit Ethernet." In fact, the value of the NAS is so good that the price "with 10GbE is less than competitors sell similar units for without 10GbE pre-installed." An impressive feat in organizational efficiency.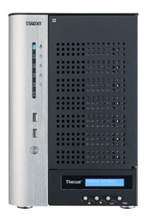 But what benefits are there to having a 10G NAS, especially only utilizing an RJ-45 port? "The primary benefit here [of having a 10GBase-T interface] is that one can still utilize the network port over existing 1GbE infrastructure. That allows companies to migrate later to faster switches." Furthermore, "the addition of 10GBase-T Ethernet gives significantly more bandwidth to the platform. The important part here is that one can use this in a home or office setting to drive media output using these ports. In a home segment, being able to play audio or video directly from the NAS unit is excellent."
Software
The value of the Thecus N7710-G doesn't stop there, however, as the system software also adds a "responsive" and "intuitive" feel the overall experience. No wonder STH easily made use of iSCSI with their ESXI and Hyper-V lab.
And for power users who desire for greater control of the system, STH has this to add: "One very interesting thing that Thecus opens up to end users is the ability to SSH into the machine for a remote, text based interface. The underlying OS seems to be Red Hat based so it will be familiar to many folks. […]The key here is that the SSH shell is available, but one does not necessarily need to ever use it. Most work will be done directly in the web GUI."
Conclusion
Awarding the Thecus N7710-G with a final score of 9.5/10, STH finished their review with the following: "The Thecus N7710-G was a great overall performer."
Thanks to Patrick Kennedy and the rest of the STH team for the review!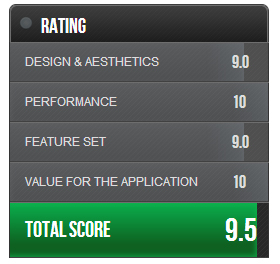 For the full review of the Thecus N7710-G by STH, go to:
http://www.servethehome.com/Server-detail/thecus-n7710-g-review-7-bay-nas-10gb-ethernet/
For more information on where to buy this product, go to:
http://www.thecus.com/wtb.php
For more information on the Thecus N7710-G, go to:
http://www.thecus.com/product.php?PROD_ID=99
---
About Thecus®
Established in 2004, Thecus Technology Corp provides market leading network attached storage and network video recorder solutions, committed to revolutionize how everyone from home user to enterprise level business centrally stores, manages and accesses their digital data both onsite and cloud-based. Thecus strives to deliver continuous innovation through cutting edge technology and design to provide data storage with the most customer-friendly platform, rapid performance and robust security. In May 2016, Thecus was formally acquired by Ennoconn Corporation and thus became part of the Foxconn IPC Technology group. Partnered together this diverse group of companies work in tandem to provide a total IoT (Internet of Things) solution. Now with an unparalleled portfolio to work with, Thecus is collaborating to bring unprecedented change to the network storage industry.