For sales inquiries,
please contact us at:


sales@thecus.com
For marketing inquiries, please contact us at:


marketing@thecus.com
2014-02-10
"Definitely worth having if you've got a small home network"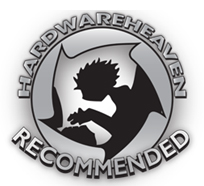 02/10/2014-In Hardware Heaven's latest video review, DaveChaos got his hands on the 2-bay Thecus N2310. Having always wanted a NAS drive, Dave was excited to test whether the N2310 had what it took to complement his video editing, connect his numerous devices, and act as a central repository for all his media.
Very, very cool
From the start, it became clear that for a budget-friendly device, the N2310 "packs a lot of stuff." Going through a shopping-list of advanced features, DaveChaos made special mention of T-OnTheGo ("An Android and iOS app which is pretty damn cool"), the 5-minute complete installation ("because I know a lot of NAS drives can be quite complicated to set up if you're new to it"), impressive energy efficiency ("only 5 watts!"), and free DDNS ("which is really, really handy"). It wasn't until he got to the free Plex Media Server app, however, that the unbridled connectivity of the N2310 really shone through:
"…if you've got any movies or photos or music on your NAS, you'd be able to stream it to your mobile phone, so that's cool. And you literally just click the install button… How cool is that? Very simple. Very easy to get started."
And on the practical side of things, how did the N2310 perform in DaveChaos's real life home/work environment?
"I'm going to get a lot of use out of it 'cause I can do backups of my server onto there. I can also record the videos in my office onto it, and then just edit remotely over the network without having to leave my recording PC on. So really nice things like that."
Really impressed
With this and more, DaveChaos concluded his first (of hopefully many) NAS reviews and presented the Thecus N2310 the Hardware Heaven Recommended Award!
Thanks to DaveChaos and the rest of the Hardware Heaven team for the review.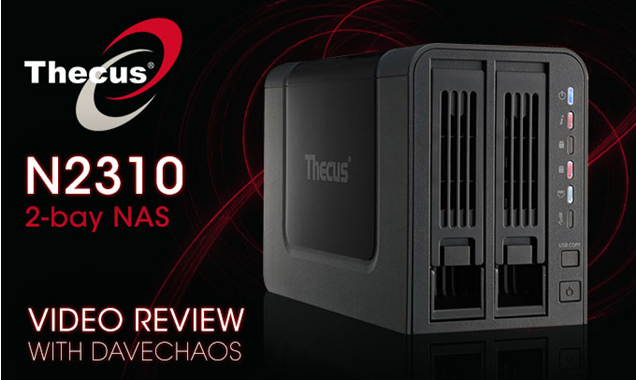 For the full review of the Thecus N2310, please go to:
http://www.hardwareheaven.com/reviews/1927/pg1/thecus-n2310-nas-video-review-video.html
For more details about where to buy this product, please go:
http://www.thecus.com/wtb.php
For more information about the Thecus N2310, please go to:
http://www.thecus.com/product.php?PROD_ID=97
---
About Thecus®
Established in 2004, Thecus Technology Corp provides market leading network attached storage and network video recorder solutions, committed to revolutionize how everyone from home user to enterprise level business centrally stores, manages and accesses their digital data both onsite and cloud-based. Thecus strives to deliver continuous innovation through cutting edge technology and design to provide data storage with the most customer-friendly platform, rapid performance and robust security. In May 2016, Thecus was formally acquired by Ennoconn Corporation and thus became part of the Foxconn IPC Technology group. Partnered together this diverse group of companies work in tandem to provide a total IoT (Internet of Things) solution. Now with an unparalleled portfolio to work with, Thecus is collaborating to bring unprecedented change to the network storage industry.