For sales inquiries,
please contact us at:


sales@thecus.com
For marketing inquiries, please contact us at:


marketing@thecus.com
2009-10-12
ZOL.com.cn reports Thecus® victory based on latest ZDC data
10/12/2009 – Thecus is regarded as the market leader in digital storage, and with award-winning products like the ultra high-performance N7700, the versatile and powerful N5500, and the tiny N0204 miniNAS, it's easy to see why. In a recent article, ZOL.com.cn reported on the top NAS brands in China, and based on the latest data from the ZDC, ThecusR maintains a commanding lead among the digital storage brands in the PRC!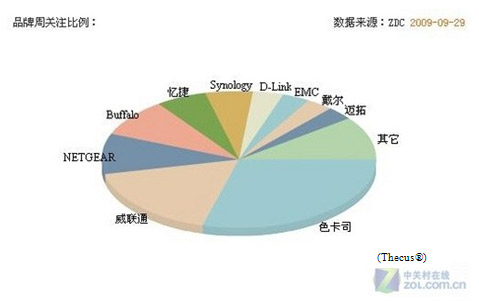 "Congrats on your PRC ranking and overall success!" said Seth Bobroff, General Manager of Intel Storage Group.
"The latest market data is a testament to the strength and value of ThecusR NAS products," said Florence Shih, ThecusR Technology General Manager. "We are very grateful for the support our ThecusR fans in China have given us, and to them, I would like to extend both our gratitude and our continued promise of making the very best digital storage products available. We have a lot more in store for the future, so stay tuned!"
For the full report, check out:
http://stor.zol.com.cn/150/1504483.html
---
About Thecus
ThecusR Technology Corp. specializes in IP Storage Server solutions, including Network Attached Storage (
NAS
) , DAS, External Storage and Wireless Media
NAS
(Bank ) products. The company was established in 2004 with the mission to make technology as transparent and easy-to-use as possible, and to make products that are not only the best on the market, but are accessible to experts and novices alike. With a best-in-class R&D team highly experienced in storage hardware and Linux software and with a keen customer focus, ThecusR stays close to the market to develop high-quality products to fulfill the storage Server needs of today's world.
For sales inquiries, please contact us via email:
sales@thecus.com
For marketing inquiries, please contact us via email:
marketing@thecus.com