For sales inquiries,
please contact us at:


sales@thecus.com
For marketing inquiries, please contact us at:


marketing@thecus.com
2009-10-07
Miniature fully-featured NAS scores 8 out of 10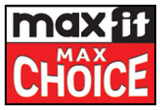 10/07/2009 – The Thecus® N0204 brings the power of NAS storage into the palm of your hand. In their September 2009 issue, MAXIT Magazine Malaysia reviewed the miniNAS, and after putting it through the wringer, found that the N0204 is not only small, but also an extremely complete NAS package. In the end, they gave it a final score of 8 out of 10 and their MAX CHOICE Award!
MAXIT editors begin with a brief introduction of the N0204: "Network Attached Storage (NAS) devices are becoming increasing popular and it was a matter of time before someone came up with one for 2.5 inch hard disks. This allows for smaller NAS devices and the Thecus N0204 is a very good example. Barely larger than a 3.5" external USB desktop drive, the N0204 Mini NAS is extremely small and light, thanks to a plastic outer shell that has more holes in it than Swiss cheese. This helps ventilation but if users are worried about heat, they can use the bundled stand which has a built-in fan. This is attached to the bottom of the unit and users need to remove a small plastic cover at the bottom to expose the power connector powering the fan. This design works well as hot air rises and having a fan at the bottom makes great sense."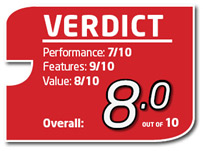 The N0204 is fully-featured, and yet very easy to use: "This NAS has a firmware that looks nearly identical to the N3200PRO we tested last month, although it doesn't have an eSATA port. Configuring the N0204 is quite simple...We tried three drives: one 160GB Seagate, an A-DATA 128GB SSD and the latest Intel 160GB SSD drive. All three worked perfectly. The NAS itself has a lot of features which rival larger devices including peer-to-peer transfers, iTunes server and even ISO mounting, amongst others."
The MAXIT conclusion: "If you're looking for a full-featured NAS but don't want to contend with large and bulky units, the N0204 Mini NAS is definitely the answer."
For the full review, check out the September 2009 issue of MAXIT Magazine.
For more information on the N0204, check out:
http://www.thecus.com/products_over.php?cid=12&pid=137
---
About Thecus
®
Thecus® Technology Corp. specializes in IP Storage Server solutions, including Network Attached Storage (
NAS
) , DAS, External Storage and Wireless Media
NAS
(Bank ) products. The company was established in 2004 with the mission to make technology as transparent and easy-to-use as possible, and to make products that are not only the best on the market, but are accessible to experts and novices alike. With a best-in-class R&D team highly experienced in storage hardware and Linux software and with a keen customer focus, Thecus® stays close to the market to develop high-quality products to fulfill the storage Server needs of today's world.
For sales inquiries, please contact us via email:
sales@thecus.com
For marketing inquiries, please contact us via email:
marketing@thecus.com