For sales inquiries,
please contact us at:


sales@thecus.com
For marketing inquiries, please contact us at:


marketing@thecus.com
2009-08-28
Thecus® Partners with Mediabolic® and Farstone® Technology for Best Digital Storage Service
08/28/2009 - As the creator in storage, Thecus® is known for integrating the best of the industry with breakthrough Thecus® NAS technology. To satisfy both home and enterprise users' expectation, two of the most praised features on Thecus® NAS are media server and data backup, largely thanks to the partnership with Mediabolic® and Farstone® Technology. Integrating with the best of the industry, Thecus® forms the unbeatable trio with Mediabolic® and Farstone® to upgrade IP storage technology to fit all types of application environments. This partnership offers great convenience and data security to our everyday digital life.
Thecus® understands that a perfect fit for today's digitalized life would be a multimedia ready device. Therefore, the media server from Mediabolic® answers home users' demand on Thecus® NAS. Utilizining Mediabolic's media server, which supports DLNA/uPnP protocol, Thecus® NAS offers easy and convenient digital multimedia entertainment platform right in your home. Simply connect Thecus® NAS with any DLNA-certified media adapting devices, eg. PS3, Xbox, or any DMAs, users can play movies, music, and photos directly on TV, instead of playing with PCs. It does not get any simpler, just acquiring media content on Internet then playing on TV directly. For partnership with Mediabolic®, hardware enthusiasts cannot be any happier with the home entertainment on Thecus® NAS.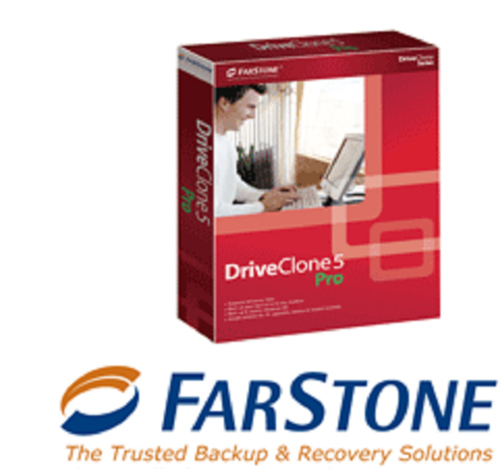 Backup is an essential element for computer users and network administrators. When files are regularly backed up, there is a chance to minimize the loss. Farstone® DriveClone is one of the well received backup utilities on the market. To provide worry-free computing environment for users, Thecus® teams up with Farstone® Technology to bring highly effective backup solution without additional charge (4-bay and up). Users are able to create an exact copy of the entire personal computer, from photos, emails, files, to the entire system and stored the copy on to Thecus® products. In case of emergencies, DriveClone ensures complete recovery of the entire hard drive by restoring the "snapshots" taken of the hard drive when it was at working conditions. Best insurance to protect users' valuable electronic information in network environment.
Bringing storage technology to a whole new level, Thecus® has one mission in mind, data protection and digitalized convenience. Teaming up with Mediabolic® and Farstone®, Thecus® offers the truly complete storage solution to worldwide users.
About FarStone®
Founded in 1993, FarStone Technology is a leading developer of PC and network-based system recovery solutions and a provider of digital content security, replication and management utilities. FarStone is an ISO 9001 certified software publisher holding multiple technology patents. Headquartered in Irvine, CA, the company licenses its software to corporations, small businesses, educational institutions and consumers worldwide. For more information, please visit www.farstone.com.
---
About Thecus
®
Thecus® Technology Corp. specializes in IP Storage Server solutions, including Network Attached Storage (
NAS
) , DAS, External Storage and Wireless Media
NAS
(Bank ) products. The company was established in 2004 with the mission to make technology as transparent and easy-to-use as possible, and to make products that are not only the best on the market, but are accessible to experts and novices alike. With a best-in-class R&D team highly experienced in storage hardware and Linux software and with a keen customer focus, Thecus® stays close to the market to develop high-quality products to fulfill the storage Server needs of today's world.
For sales inquiries, please contact us via email:
sales@thecus.com
For marketing inquiries, please contact us via email:
marketing@thecus.com