For sales inquiries,
please contact us at:


sales@thecus.com
For marketing inquiries, please contact us at:


marketing@thecus.com
2006-03-20
Check out latest storage solutions with JASA and Thecus, Booth D026
3/21/2006 – Leading storage solution provider Thecus Technology has been the innovator inthe world of storage since 2004 with the release of its first product, the N4100. On March 22nd and 23rd, in co-operation with JASA, Thecus is pleased to announce that it will be attending the Brussels Storage Expo. Located at the Brussels Kart Expo fairgrounds, the Brussels Storage Expo will bring together the biggest and the brightest players in the world of storage. This year, Thecus in association with JASA will be there in full force to show off the latest in storage innovations.
At the Brussels Storage Expo, visitors look forward to meeting suppliers of IT hardware, software and consultancy services on the trade floor, who can advise them about specific security and storage issues. Visitors can also attend presentations of exhibitors to receive more substantive information. Over 90 exhibitors, 20 seminars, and 35 vendor sessions are planned.
The Storage Expo is located at: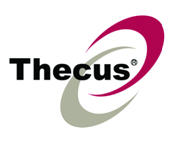 Address Storage Expo
Brussels Kart
A. Gossetlaan 11
1702 Groot-Bijgaarden (near Brussels)
Show hours are as follows:
March 22 9:30 am – 5:00 pm
March 23 9:30 am – 5:00 pm
Visit JASA and Thecus at Booth D026.
For more information on the Brussels Storage Expo, go to:
http://www.storage-expo.be/sites/www_storage-expo_be/en/index.asp
For directions to the show grounds, go to: http://www.brusselskartexpo.be/
For more information on Thecus, go to: http://www.thecus.com/
---
About Thecus

Thecus® Technology Corp. specializes in IP Storage Server solutions. The company was established in 2004 with the mission to make technology as transparent and easy-to-use as possible, and to make products that are not only the best on the market, but are accessible to experts and novices alike. With a best-in-class R&D team highly experienced in storage hardware and software and with a keen customer focus, Thecus® stays close to the market to develop high-quality products to fulfill the storage needs of today's world.
For more information, please visit the Thecus® website at:
http://www.thecus.com/
For sales and other inquiries, please contact us via email:
sales@thecus.com